Michael Hopkins of the International Space Station's (ISS) Expedition 64 crew has been busy at work onboard the spacecraft, growing an array of plants as part of the Vegetable Production System (Veggie) experiment.
The experiment, which lasted for 64 days, was finally harvested on 13 April, making it the longest period that plants have been grown on board the ISS.
Samples of the vegetables will be sent back to earth for testing to better understand how plants can be grown throughout future space missions.
The experiment examined the growth of three different crops in the space environment; mustard, pak choi and red romaine lettuce.
In fact, the experiment was conducted for long enough for the pak choi to begin flowering, at which point Hopkins used a paintbrush to help pollinate the flowers.
"This experimentation is important because fruit crops require pollination, and crews need to understand how the process works in microgravity and, eventually, in reduced gravity," James Cawley, editor at NASA, wrote.
It is hoped that the findings of the experiment will support further development in space horticulture.
[Related: Extended Lockheed, NEC partnership to support Artemis mission]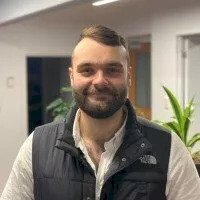 Liam began his career as a speechwriter at New South Wales Parliament before working for world-leading campaigns and research agencies in Sydney and Auckland. Throughout his career, Liam has managed and executed a range of international media and communications campaigns spanning politics, business, industrial relations and infrastructure. He's since shifted his attention to researching and writing extensively on geopolitics and defence, specifically in North Africa, the Middle East and Asia. He holds a Bachelor of Commerce from the University of Sydney and is undertaking a Masters in Strategy and Security from UNSW Canberra.
Receive the latest developments and updates on Australia's space industry direct to your inbox. Subscribe today to Space Connect here.