The finalists represent the best and brightest that the Australian space industry have to offer, with over 15 categories being represented.
The Space Awards recognises the efforts of industry participants from ASX listed companies to start-ups and universities in one of the industry's night of nights.
KBR has committed to supporting the event as the gala's principal partner, standing up to support Australia's dynamic and growing space industry. The award ceremony will be held on 4 June 2021.
Finalists for the event are as follows:
Academic of the year:
Elias Aboutanios
David Buttsworth
Gordon Cable
Iver Cairns
Tat-Jun Chin
Kim Ellis Hayes
David Flannery
Alice Gorman
Saeid Nahavandi
Sascha Schediwy
Engineer of the year:
Xueliang Bai
Chris Butt
Jacob Debono
Mathew Gardiner
Bryan Greenham
Volker Hessel
Lewis McCluskey
Julia Mitchell
Andrin Tomaschett
Ryan Whitside
Executive of the year:
Jason Armstrong
David Ball
Robert Coorey
Lloyd Damp
Nick Green
Sean Moules
Blake Nikolic
Keith Rosario
Craig Smith
David Waterhouse
Female leader of the year:
Megan Badger
Elisha Buckley
Rowena Christiansen
Alice Gorman
Professor Anna Moore
Marissa Riggs
Flavia Tata Nardini
Angela Teale
Graduate of the year: 
Nina Averill
Jesse Cilliers
Ross Fraser
Scarlett Li-Williams
Albert Sztolc
Clint Therakam
Mikaela Verhoosal
Innovator of the year - individual:
James Brown
Ian Dewey
Alice Gorman
Greg Keith
Patrick Neumann
Blake Nikolic
Robert Potter
Michael Smart
Donald Yates
Researcher of they year:
James Allworth
Malcolm Davis
David Flannery
Alice Gorman
Jun Jo
Saeid Nahavandi
Patrick Neumann
Danail Obreschkow
Sascha Schediwy
Duncan Wright
Rising star of the year:
Megan Badger
Xueliang Bai
James Brown
Chris Butt
Christopher Capon
Rowena Christiansen
Adrien Doucet
Blake Nikolic
Joseph O'Leary
Brenton Smith
Scientist of the year:
Graziella Caprarelli
David Flannery
Volker Hessel
Christopher Moore
Patrick Neumann
Danail Obreschkow
Business of the year - large:
Boeing Research & Technology - Australia
Deloitte
Electro Optic Systems
Business of the year - SME:
Black Sky Aerospace
Cingulan Space
Geoimage
Geospatial Intelligence
Inovor Technologies
Norton Consultants
Salentis International
Shoal Group
Southern Launch
TQCSI
Defence business of the year:
Geospatial Intelligence
Shoal Group
Wallbridge Gilbert Aztec
Innovator of the year - company:
Amentum Aerospace
Black Sky Aerospace
Geoimage
Geospatial Intelligence
Hypersonix Launch Systems
Neumann Space
Research organisation of the year:
Boeing Research & Technology - Australia
Integrated Marine Observing System
University of New South Wales
University of Southern Queensland
Space education and outreach program of the year:
Atomic Sky
CUAVA
PFi Aerospace
Swinburne University of Technology
UQ Space
Victorian Space Science Education Centre
Start-up of the year:
Black Sky Aerospace
Hypersonix Launch Systems
Prism Neuro
Southern Launch
Space Services Australia
Valiant Space
Fireball.International
Joe Vince, head of strategy at Space Connect, said, "The number of nominations and submissions received this year just reinforces the importance of the awards for the Australian space sector and we're incredibly happy that we can provide a platform for all of these outstanding individuals and businesses to be recognised.
"The awards have been backed by our Principal Partner KBR plus the Australian Space Agency and the Space Industry Association of Australia (SIAA) as supporting partners, and this is testament to the collective drive of the sector to realise a vibrant and globally-competitive domestic space industry.
"The increased number of submissions from the first year, plus the ongoing and continued support of our of partners and judges, is an air of confidence for Australia's space industry and representative of the depth of talent we have in our sector – I would like to thank all of those who nominated and each entrant for their submissions, and I wish everyone the best of luck on the night."
To read more about the Australian Space Awards, visit the awards website here.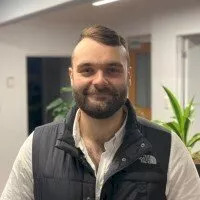 Liam began his career as a speechwriter at New South Wales Parliament before working for world-leading campaigns and research agencies in Sydney and Auckland. Throughout his career, Liam has managed and executed a range of international media and communications campaigns spanning politics, business, industrial relations and infrastructure. He's since shifted his attention to researching and writing extensively on geopolitics and defence, specifically in North Africa, the Middle East and Asia. He holds a Bachelor of Commerce from the University of Sydney and is undertaking a Masters in Strategy and Security from UNSW Canberra.
Receive the latest developments and updates on Australia's space industry direct to your inbox. Subscribe today to Space Connect here.