Sir Richard Branson's space travel company said Gerardi, a researcher from the International Institute for Astronautical Sciences and payload specialist, will specifically experiment with bio-monitoring instruments, including the Astroskin Bio-Monitor wearable sensors system, as well as syringe designs for the administration of medication in space, among other key healthcare-driven outcomes.
Gerardi has already begun preparing to operate her experiments in "reduced gravity" scenarios, Virgin Galactic said, as the company proves her "bespoke training" ahead of her flight.
During her stint in space, Gerardi will exit her seat and complete each experiment during several minutes of weightlessness, Virgin Galactic said.
The details surrounding Gerardi's date of launch are yet to be revealed.
"We're thrilled to work with Kellie Gerardi and the International Institute of Astronautical Sciences to help further their research in the bio-medical field,'' said Michael Colglazier, CEO of Virgin Galactic.
"One of the unique aspects of our Spaceflight System is that it is pilot-flown, which means we're able to fly different flight profiles that meet the needs of our passengers in the cabin – whether that's scientific experiments or people – or in this case both.
"A big part of our mission is to provide scientists and researchers with reliable and frequent access to space for space-based research. We are very proud to fly Kellie so she can fulfil a lifelong dream, conduct important research, and inspire the next generation of researchers and astronauts."
Gerardi said: "To call this my life's dream would be an understatement. I've been a champion of Virgin Galactic's mission to democratise access to space from the earliest days, both during my time working a few test stands away at the Mojave Air & Space Port and through my years helping advance the regulatory framework for commercial human spaceflight with the Commercial Spaceflight Federation.
"The opportunity to fly as a payload specialist on a Virgin Galactic spaceflight brings everything full circle for me, and it's nothing short of an honour to have a front-row seat to the final frontier.
"I'm grateful to IIAS for the support and confidence they continue to place in me, and I look forward to helping pave the path for many talented researchers who are sure to follow."
IIAS founder Dr Jason Reimuller said, "Kellie has consistently demonstrated capability and professionalism in dynamic, operational, and multi-national research environments while enabling novel research."
"Additionally, her natural ability for science communication will help expand our nonprofit educational and outreach missions, inspiring others to see space as both inclusive of all and as a laboratory to benefit all of humanity.
"We look forward to working with Virgin Galactic as we expand our research from parabolic flight and analog environments towards longer-duration microgravity exposures in space."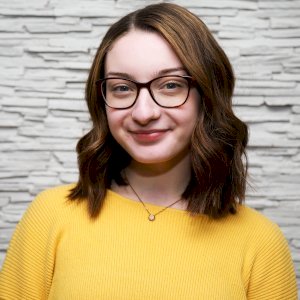 Writer – Defence and Aerospace, Momentum Media
Hannah joined Momentum as a journalist in 2019, and has since written breaking news stories across a diverse range of corporate industries, including finance, real estate, investments and aviation. She has a keen interest in the global aviation sector, with a particualy focus on improving overall individual wellbeing across the aerospace industry.
Hannah graduated from Macquarie University in Sydney Australia with a Bachelor of Media (Journalism) and is currently pursuing postgraduate studies.
Send Hannah an email at [email protected] or connect via Twitter or LinkedIn.
Receive the latest developments and updates on Australia's space industry direct to your inbox. Subscribe today to Space Connect here.