2014 UN271 is a massive space rock that currently has scientists stuck on whether to classify it as a huge comet, or a small dwarf planet.
Based on recent data, astronomers estimate that the rock measures anywhere between 100 and 370 kilometres wide, making it one of the largest objects from outside our solar system to make its way this close to the sun.
Scientists may be lucky enough to soon learn a lot more about the composition of 2014 UN271 within the next decade, as its orbit continues to bring it closer and closer to the sun and, consequently, to us.
It is extremely rare to see space objects travel such distances, with 2014 UN271 travelling from the Oort Cloud, which marks the boundary of interstellar space, to the inner solar system, every 600,000 years.
Currently, 2014 UN271 is about 22 Astronomical Units (AU) from the sun, meaning this Oort Cloud object is already closer to the sun than Neptune, at 29.7 AU – for reference, Earth is one AU from the sun.
In the last seven years, the tiny dwarf planet has travelled seven AU, and will reach its closest point to the sun, 10.9 AU, in 2031, where it will almost reach the orbit of Saturn.
The last time 2014 UN271 reached that point of its orbit, Neanderthals walked the Earth, and it won't reach that same point again for another 612,190 years.
Unfortunately, the object will be too small to see with the naked eye from Earth, and is expected to, at best, appear as bright as Pluto in the night sky as it passes us.
However, astronomers will be able to see 2014 UN271 in all its glory from telescopes and observatories.
By the time 2014 UN271 passes, it will come to resemble a comet with a coma and tail, as its icy surface begins to evaporate as it nears the sun.
2014 UN271 will then begin its journey back around its 600,000-year orbit, hitting its peak distance in the Oort Cloud of almost 60,000 AU from the sun.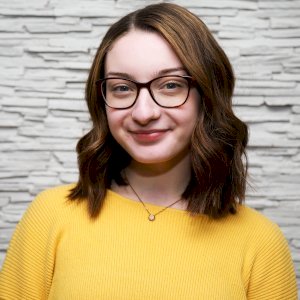 Writer – Defence and Aerospace, Momentum Media
Hannah joined Momentum as a journalist in 2019, and has since written breaking news stories across a diverse range of corporate industries, including finance, real estate, investments and aviation. She has a keen interest in the global aviation sector, with a particualy focus on improving overall individual wellbeing across the aerospace industry.
Hannah graduated from Macquarie University in Sydney Australia with a Bachelor of Media (Journalism) and is currently pursuing postgraduate studies.
Send Hannah an email at [email protected] or connect via Twitter or LinkedIn.
Receive the latest developments and updates on Australia's space industry direct to your inbox. Subscribe today to Space Connect here.