SmartSAT CRC, UK Science and Innovation Network, and the Satellite Applications Catapult, with the support of Austrade and the Australian Space Agency, have together pledged to fund new bilateral research projects in key segments of the space research sector.
The recently-announced grants will be offered to projects that align with "mutual benefits" and "develop and foster partnerships across academia and industry" in both the UK and Australia.
It's the first major project announced under the UK-Australia Space Bridge since the framework was announced in February.
Eligible research projects will address one of four key areas identified to be strategically beneficial to both countries, including:
Earth observation and climate resilience;
Agriculture and land management from space;
Enabling connectivity and innovative space communications; and
Quantum technologies for space.
It is anticipated that four projects in total will be granted funding of up to$100,000 under the initiative, with research completed by 30 June 2022.
Applications to be considered for funding are due by 5pm AEST on Monday, 30 August 2021.
SmartSAT CRC and Satellite Applications Catapult will together manage the assessment process, and eligible projects are encouraged to align to the SA Catapult Roadmap or SmartSat CRC Strategic Plan.
"It is wonderful to see the UK-Australia Space Bridge partnership in action with the provision of new funding for exciting space research projects, said Vicki Treadell, British high commissioner to Australia.
"This is an important first step in building our joint UK/Australian space sector capability and illustrates yet again the value of our partnership approach to scientific innovation."
SmartSatCRC chief executive Professor Andy Koronios said the Space Bridge Framework Arrangement is "just the beginning of the exciting collaborative partnerships that aim for long-term growth and commercial opportunities for both countries".
Meanwhile, Australian Space Agency head, Enrico Palermo, said the Space Bridge Framework Arrangement is a valuable partnership to ensure Australian businesses and researchers have greater opportunities to showcase their talents to the world.
"The arrangement will open doors to build local capability, as well as significantly boosting our collaboration with the UK Space Agency," he said.
Arfan Chaudhry, international director at the UK Space Agency, said, "As we grow the UK space sector and strengthen our international engagement, we are forging new and deeper partnerships to exploit opportunities and tackle challenges around the globe.
"This Space Bridge with our Australian friends will unlock funding and give life to ideas that will help combat climate change, deliver better communications and support sustainable agriculture."
Australia and the UK signed the historic bilateral agreement in February, to improve trade, investment and research sharing in the space industry.
Minister for Industry, Science and Technology Karen Andrews joined UK Science Minister Amanda Solloway to sign the 'Space Bridge', which will strengthen co-operation between the Australian Space Agency, the UK Space Agency as well as each country's trade departments to provide a greater pathway for research sharing and trade.
The agreement coincided with the fourth round of free trade negotiations between Australia and the UK.
The Australian space sector is expected to create up to 20,000 jobs by 2030.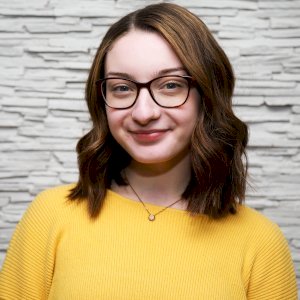 Writer – Defence and Aerospace, Momentum Media
Hannah joined Momentum as a journalist in 2019, and has since written breaking news stories across a diverse range of corporate industries, including finance, real estate, investments and aviation. She has a keen interest in the global aviation sector, with a particualy focus on improving overall individual wellbeing across the aerospace industry.
Hannah graduated from Macquarie University in Sydney Australia with a Bachelor of Media (Journalism) and is currently pursuing postgraduate studies.
Send Hannah an email at [email protected] or connect via Twitter or LinkedIn.
Receive the latest developments and updates on Australia's space industry direct to your inbox. Subscribe today to Space Connect here.