The time-lapse video shows the X-59's wing, tail and fuselage being merged together from March 2019 to June 2021, and was likely shot at Lockheed's Skunk Works in California.
NASA reiterated that its first flight is still planned for 2022.
The aircraft is unique because it has no cockpit or front-facing window and differs from conventional planes due to its dart-like shape that stops the various shockwaves formed on the surface from joining together – thereby eliminating the sonic boom.
NASA awarded Lockheed Martin's Skunk Works in Palmdale a US$247.5 million contract to design, build and fly a 30-metre demonstrator prototype – X-59 QueSST – and it's hoped the larger aircraft will fly over several US cities in 2022 to validate the results.
In its last major update, NASA said the Mach 1.4 aircraft "made great strides" in 2020 and work progressed on the flight deck, hardware and wings, which completed this past November.
"The fact this is the first time we've reached a milestone like this … It reminds us the X-59 really is coming together," said Steve Macpherson, who is leading the Lockheed Martin team building the X-59. 
The news comes weeks after Boeing-backed start-up Aerion announced it was ceasing operations on its own supersonic jet.
The business' AS2 business jet was vying to be the first supersonic aircraft to enter commercial service in 51 years, as well as the world's first supersonic business aircraft, promising to cut travel times down by around 50 per cent.
The company previously announced that it would need to raise about US$4 billion in order to get its AS2 jet to production, with a further US$1 billion alone to be spent on engine development.
The company was gearing up to begin wide-scale production of its AS2 supersonic business jet in 2023, and had plans to construct a US$375 million production factory in Melbourne, Florida, near Orlando Melbourne International Airport.
Founded by billionaire businessman Robert Bass in 2004, Aerion was able to attract big name investors and partners, including Lockheed Martin and, more recently, an undisclosed but "significant" investment from US planemaker Boeing.
Aerion also secured a contract with General Electric for the supply of the supersonic jet's engine.
Further, Aerion racked up over $11 billion in orders for its $120 million AS2 supersonic business jet, including high-profile orders made by aircraft fractional ownership companies Flexjet and Netjets for 20 aircraft each.
And yet, the company has confirmed that it was unable to secure enough capital to bring the AS2 jet to life.
Despite its high-profile industry backers, Aerion was trailing behind the development of other key players in the race for the return of supersonic passenger flight.
Notably, Aerion rival Boom Supersonic, a Denver-based firm that has already produced and built its XB-1 – affectionately named the "baby boom" – which is a one-third scale demonstrator model of the company's full-size supersonic airliner, Boom Overture.
XB-1 has a 26-metre-long fuselage, a carbon-composite airframe and three GE-designed J85-15 engines.
It also has a wingspan of 5.2 metres and an "ergonomically designed" cockpit that places the comfort of the pilots at the forefront.
While the XB-1 will only have a range of around 1,000 nautical miles, it is intended to only be used as a testbed for Boom's supersonic technologies that will eventually be upscaled for use in the Overture.
Overture will eventually be able to fly between 65 and 88 passengers across the Atlantic in about three-and-a-half hours.
Boom has recently announced that XB-1 could take its first test flight as soon as the end of this year and is gearing up to launch its new jets within the next three years.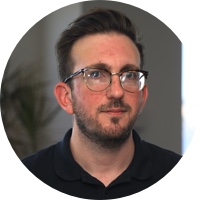 Adam is a journalist who has worked for more than 40 prestigious media brands in the UK and Australia. Since 2005, his varied career has included stints as a reporter, copy editor, feature writer and editor for publications as diverse as Fleet Street newspaper The Sunday Times, fashion bible Jones, media and marketing website Mumbrella as well as lifestyle magazines such as GQ, Woman's Weekly, Men's Health and Loaded. He joined Momentum Media in early 2020 and currently writes for Australian Aviation and World of Aviation.
Receive the latest developments and updates on Australia's space industry direct to your inbox. Subscribe today to Space Connect here.