The pair were awarded the contract by Lockheed Martin to work on the Next-Generation Overhead Persistent Infrared (Next-Gen OPIR) Geosynchronous (GEO) mission payloads, due for delivery in 2023.
The satellites will eventually be operated by the US Space Force and provide an initial warning of a ballistic or tactical missile launch anywhere on Earth. 
It comes after Space and Missile Systems Center in August 2018 awarded Lockheed Martin a US$2.9 billion contract for the development of the three satellites and another contract to Northrop Grumman to make two polar orbit satellites.
"The Northrop Grumman and Ball Aerospace team brings deep mission expertise in missile warning and tracking to this program," Scott Lee, vice president and general manager, payload and ground systems at Northrop Grumman, said.
"Together, we're delivering another generation of unblinking eyes in space as part of our nation's strategic deterrence."
Northrop Grumman and Ball Aerospace are one of two teams selected by Lockheed Martin to develop a competitive payload design for the program, with Lockheed to design and build the satellites.
"Decades of mission experience with modern agile infrared sensor development are the hallmarks of the Northrop Grumman and Ball Aerospace team," Deirdre Walsh, vice president, strategic operations at Ball Aerospace, said.
"This collaborative effort has enabled us to successfully execute the critical design review of the Next-Gen OPIR GEO Block 0 mission payload – a mission critical to our nation's security."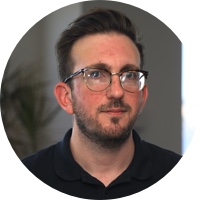 Adam is a journalist who has worked for more than 40 prestigious media brands in the UK and Australia. Since 2005, his varied career has included stints as a reporter, copy editor, feature writer and editor for publications as diverse as Fleet Street newspaper The Sunday Times, fashion bible Jones, media and marketing website Mumbrella as well as lifestyle magazines such as GQ, Woman's Weekly, Men's Health and Loaded. He joined Momentum Media in early 2020 and currently writes for Australian Aviation and World of Aviation.
Receive the latest developments and updates on Australia's space industry direct to your inbox. Subscribe today to Space Connect here.