According to the Air Vice-Marshal Cath Roberts, the M2 mission is Australia's "most complex" CubeSat – miniature satellite – mission.
The M2 comprises of 6U CubeSats that were launched from New Zealand in March for the research of formation flying, satellite control, surveillance and more.
Now, UNSW Canberra Space has conducted a controlled separation of the satellites into two smaller ones, known as M2A and M2B.
Russell Boyce, director of UNSW Canberra Space, said on LinkedIn the separation occurred at 2:55pm Canberra time on Friday.
"A careful drift will be followed by formation stabilisation employing LEO aerodynamics, and then it will be time for next steps," he said.
The two CubeSats will be able to communicate with each other and also with ground stations on Earth, allowing for a broader range of data surveillance and less lag time.
"This collaboration allows small satellites to be used for evaluation of technologies that may eventually be placed onto more complex space systems, such as large communications or earth observation satellites," AVM Roberts said.
She said the initiation of formation flying is a milestone for the defence space domain, as the separation will allow for deeper "on-orbit research".
"The two satellites are packed with payloads such as optical telescopes, which are informing future Defence surveillance concepts," she added.
Courtney Bright, UNSW Canberra's flight operations lead announced the achievement on LinkedIn, and said it has been in the making for a long time.
She captured two photos of the CubeSats 17 seconds after the separation, but said it was a "challenge" of its own.
"We had to juggle large uncertainties in the physical separation time, the drift rate of the two spacecraft, separation-induced rotation, as well as lighting conditions when we were constrained to execute the separation approaching eclipse," Bright said.
Each of the CubeSats are equipped with advanced radios and telescopes to gather remote sensing information.
One of its significant features is that is can process information through advanced artificial intelligence techniques, which can be reconfigured during flight.
The UNSW Canberra team was able to successfully perform in-space AI using on-board computing as part of this next step – an Australian first.
Air Commodore Philip Gordon said UNSW Canberra engaged with around 30 Australian companies for the M2 mission.
"M2 is not only significant for Defence's space domain, but also for advancing Australia's burgeoning space industry," he said.
"This is an example of the world-class space capabilities on offer by Australian industry and academia – showcasing their depth of talent, ingenuity and collaborative spirit."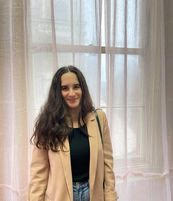 Bella Richards is a journalist who has written for several local newspapers, her university newspaper and a tech magazine, and completed her Bachelor of Communications (Journalism) at the University of Technology Sydney in 2020. She joined Momentum Media in 2021, and has since written breaking news stories across Space Connect, Australian Aviation and World of Aviation.
You can email Bella on: [email protected]
Receive the latest developments and updates on Australia's space industry direct to your inbox. Subscribe today to Space Connect here.