Backed by the Australian and SA governments, the hub is slated to open in 2022 at Lot Fourteen in Adelaide, a social business startup centre.
It comes as SA is rapidly becoming the breeding ground of the nation's space industry, now being recognised as the "space state", according to the government.
The service will include a space weather forecasting centre, customer engagement team and space weather research team.
Announced during World Space Week – from 4 to 10 October – Minister for the Environment Sussan Ley said it would ensure Australia would be prepared for future space weather events.
"Australians are familiar with the bureau's weather forecasts, but many would not be aware that it also plays a role in ensuring we are prepared for the effects of events that come from beyond the Earth's atmosphere," Ley said.
Events such as solar flares can disrupt several technologies humans rely on daily, such as GPS navigation systems and communications, according to Ley.
The bureau monitors and predicts space weather like it does with Earth weather, which can reduce the risks of these impacts.
Ley said the location was chosen for SA to be prepared in responding "to space weather events, protect infrastructure, the community and participate and support the development of industry-specific plans".
The hub will be set up alongside some of SA's space pioneers, such as Microsoft Azure Space, the Australian Space Agency, the SA Space Industry Centre (SASIC) and many more.
"South Australia is the centre of space research and technology in Australia, already employing around 1,400 people," said Minister for Finance and Senator for SA Simon Birmingham.
It will open an additional four more positions, bringing 18 new workers to the hub at Lot Fourteen.
The SASIC said its mission is to grow the sector within the state over the next decade.
It will focus on contributing to a whole-of government national strategy, capitalise on opportunities presented by NewSpace and cultivate SA as Australia's "centre-of-gravity" for space activities, the SASIC said.
In September, Microsoft's Azure Space and Nokia partnered with the South Australian government to deliver a "new era" of space technology, pledging to provide better connectivity to remote areas.
The tech giants will also set up at Lot Fourteen in Adelaide to determine how artificial intelligence, cloud power and 5G can spearhead the space sector.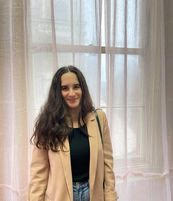 Bella Richards is a journalist who has written for several local newspapers, her university newspaper and a tech magazine, and completed her Bachelor of Communications (Journalism) at the University of Technology Sydney in 2020. She joined Momentum Media in 2021, and has since written breaking news stories across Space Connect, Australian Aviation and World of Aviation.
You can email Bella on: [email protected]
Receive the latest developments and updates on Australia's space industry direct to your inbox. Subscribe today to Space Connect here.