The gamma-ray telescope, dubbed the Compton Spectrometer and Imager (COSI) is part of the American agency's Astrophysics Explorers Program, which focuses on smaller-scale missions.
"For more than 60 years, NASA has provided opportunities for inventive, smaller-scale missions to fill knowledge gaps where we still seek answers," said Thomas Zurbuchen, associate administrator for the agency's Science Mission Directorate.
"COSI will answer questions about the origin of the chemical elements in our own Milky Way galaxy, the very ingredients critical to the formation of Earth itself."
NASA said it expected to cost around US$145 million for the mission – excluding launch costs – and the agency will select a launch provider later, ready for launch in 2025.
The explorers program selected COSI after reviewing 18 telescope proposals in 2019, reducing it down to four mission concept studies.
According to NASA, COSI will study gamma rays from radioactive atoms produced when gigantic stars explode, to locate where chemical elements have been formed in the Milky Way.
Gamma rays have the smallest wavelengths, but the most energy in the electromagnetic spectrum and are produced by the hottest and most energetic objects in the universe, NASA said.
In space, they are produced from neutron stars and supernova explosions, and on Earth, they are generated by nuclear explosions and lightning.
"The mission will also probe the mysterious origin of our galaxy's positrons, also known as anti-electrons – subatomic particles that have the same mass as an electron but a positive charge," the agency said.
NASA's Explorers Program accelerates frequent and low-cost space activities, using investigator-led space research, and in this instance, in conjunction with the astrophysics and heliophysics programs.
COSI has been under development for decades, and in May 2016 a version of the gamma-ray technology climbed on board NASA's super pressure balloon.
The 18.8 million cubic-foot balloon carried the COSI payload and completed its first circumnavigation of the globe, launching from New Zealand and flying for almost 15 days.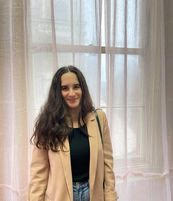 Bella Richards is a journalist who has written for several local newspapers, her university newspaper and a tech magazine, and completed her Bachelor of Communications (Journalism) at the University of Technology Sydney in 2020. She joined Momentum Media in 2021, and has since written breaking news stories across Space Connect, Australian Aviation and World of Aviation.
You can email Bella on: [email protected]
Receive the latest developments and updates on Australia's space industry direct to your inbox. Subscribe today to Space Connect here.