The study will be the largest representative sample of its kind, using data from 564 galaxies of varying shapes and ages.
Arecibo was a single-dish radio telescope located in Puerto Rico, owned by the US National Science Foundation.
It contributed to many studies for space science, but in late 2020, the 900-tonne receiver platform fell onto the dish below and was too dangerous for repair after 53 years of operation.
Astronomers from the University of Western Australia and the International Centre for Radio Astronomy Research (ICRAR) will use its observations to test the "Fall relation" with the larger spectrum of galaxies at hand. 
This Fall relation – first presented in 1983 – suggests the "mass of stars belonging to a galaxy and its rotation directly correlate to each other and dictate how a galaxy will grow and evolve", according to ICRAR.
"Although the Fall relation was first suggested almost 40 years ago, previous research to refine its properties had small samples and was limited in the types of galaxies used," lead author and PhD candidate Jennifer Hardwick said.
The relationship between the mass of stars and a galaxy's rotation "is not what we first thought"' ICRAR says, now observing different galaxy types displaying varying relationships between both.
"Because galaxies evolve over billions of years, we have to work with snapshots of their evolution – taken from different stages of their life – and try to piece together their journey," added Hardwick.
"By developing a better understanding of galaxies' properties now, we can incorporate these into our simulations to work backwards," she said.
According to co-author and supervisor associate Professor Luca Cortese, the study is a reflection of the need for revisiting old research as technology advances.
"This creates a cycle of technological development, resulting in new discoveries which push for further advances," he said.
"However, before getting to the new discoveries, it is critical to revisit previous knowledge to make sure that our foundations are correct."
Cortese added that while other studies – such as angular momentum – help define how galaxies are formed, it is difficult to measure, but this study will "offer one of the best measurements of the connection" between the two.
"Despite the fact that the Arecibo Radio Telescope suddenly collapsed last year, observations of atomic hydrogen content in galaxies carried out with this facility still provide the deepest census of gas content in galaxies," Cortese said.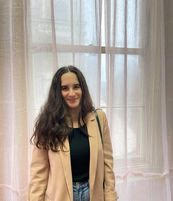 Bella Richards is a journalist who has written for several local newspapers, her university newspaper and a tech magazine, and completed her Bachelor of Communications (Journalism) at the University of Technology Sydney in 2020. She joined Momentum Media in 2021, and has since written breaking news stories across Space Connect, Australian Aviation and World of Aviation.
You can email Bella on: [email protected]
Receive the latest developments and updates on Australia's space industry direct to your inbox. Subscribe today to Space Connect here.