The University of Adelaide has partnered with the University of New South Wales (UNSW) to lead a new $238 million defence research and development (R&D) initiative, announced by Prime Minister Scott Morrison on Wednesday (20 April). 
The collaboration, dubbed Defence Trailblazer: Concept to Sovereign Capability (CSC), aims to fast-track the development of 100 new defence products and capabilities, with a specific focus on autonomous technologies, hypersonics and high-frequency technologies.
The Commonwealth government has pledged $50 million via the Trailblazer program, with the University of Adelaide, UNSW, and their industry partners collectively committing $188 million in co-investment.
The Trailblazer program was announced in November 2021 and is aimed at supporting universities to drive the commercialisation of space, defence, energy, minerals and other technologies. 
Among the industry partners participating in the program are BAE Systems Australia, Supashock, Greenroom Robotics, and Silentium Defence.
The initiative is tipped to generate approximately 1,000 new jobs over the next four years.
"Our national economic plan is supercharging Australia's research and development, creating more jobs and helping build a stronger economy for a stronger future," Prime Minister Morrison said.
"We are investing $270 billion in building our sovereign defence capability, creating jobs right around the country, and through our Trailblazer program we will now back in Australia's brightest and best to develop new defence industry technology and products."
UNSW vice-chancellor and president, Professor Attila Brungs said that the university is proud to lead the commercialisation of the nation's manufacturing priorities.
"We are delighted to be able to work with the University of Adelaide and industry partners on research projects that develop into real-world outcomes. The program will drive a step change for Australia in the defence-related industries. 
"University-industry collaboration is imperative to ensure that research gets translated into outcomes that benefit all of Australia. We have a proud track record at UNSW of quantum, cyber, hypersonics, robotics and space technology research which are supporting Australia's national capability."
Together, the universities will join forces to lead a range of commercialisation initiatives to bolster sovereign defence capabilities. They will work with key industry partners to translate the research into "successful innovation and manufacturing", according to a joint statement. 
Acting Minister for Education and Youth Stuart Robert said the co-investment from both industry and academia is a reflection of their commitment to bolstering sovereign capability.
"The investment of industry partners, and especially by the 35 partner small businesses, shows that our homegrown defence firms are hungry to innovate and to help secure Australia in the increasingly uncertain Indo-Pacific strategic environment," Minister Robert said.
"This project will help harness the cutting-edge defence research being done in our top universities and ensure that our defence forces have access to defence technology at the global cutting-edge, including applications of quantum materials, hypersonics and robotics.
"There is still significant work to do to ensure that some of the toughest technology challenges are solved so that we can enhance Australia's Defence capabilities."
Earlier this week, Curtin University became the first institution to win a share of the Trailblazer pool, partnering with the University of Queensland and James Cook University to search for critical minerals.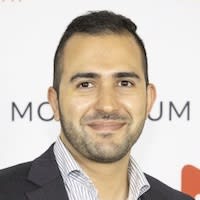 News Editor – Defence and Cyber, Momentum Media
Prior to joining the defence and aerospace team in 2020, Charbel was news editor of The Adviser and Mortgage Business, where he covered developments in the banking and financial services sector for three years. Charbel has a keen interest in geopolitics and international relations, graduating from the University of Notre Dame with a double major in politics and journalism. Charbel has also completed internships with The Australian Department of Communications and the Arts and public relations agency Fifty Acres.
Receive the latest developments and updates on Australia's space industry direct to your inbox. Subscribe today to Space Connect here.