The experiments will be primarily focused on the areas of biotechnology, clinical research and manufacturing.
Particular focus will be devoted to drug and vaccine development as well as testing of an AI system designed to assist clinical decision making.
The research teams will be led by Dr Sarah Kessans from the University of Canterbury and Dr Brian Russel from the University of Auckland.
Having access to an environment to conduct experiments in microgravity will significantly expedite the progress of New Zealand's fledgling space sector.
New Zealand was the 11th country to sign NASA's Artemis Accords back in 2021.
Speaking about the partnership, Iain Cossar, the general manager of science, innovation and international policy in New Zealand's Ministry of Business, Innovation and Employment, said, "Space exploration not only increases our knowledge of our planet and universe and encourages research, science and innovation, it also provides economic opportunities for New Zealand."
Axiom will contribute to the research through its extensive in-space experience, while the research teams from New Zealand will provide the technical, medical and engineering expertise for the experiments.
This latest deal puts Axiom another step closer to its goal of operating a fully independent commercial station. The company broke ground earlier this year when it facilitated the first ever private scientific research mission aboard the ISS.
According to the company, construction is already underway on modules for their commercial space station. With NASA recently announcing that they plan to decommission the ISS by 2031, Axiom is one of several private companies with plans to construct commercial space stations as alternatives.
Axiom's president and CEO, Michael Suffredini, spoke about the MoU and their plans for the future.
"We at Axiom Space are pleased to partner with Aotearoa New Zealand to offer new access to space and create opportunities for companies, scientists and researchers in New Zealand. Axiom is enabling a robust space economy in low-Earth orbit as we build a permanent commercial destination and next-generation space laboratory in Earth's orbit to accelerate human progress in space and bring untold benefits back home," he said.
The first of Axiom's modules for its future space station are expected to launch sometime in late 2024, with several private research missions approved by NASA in the interim.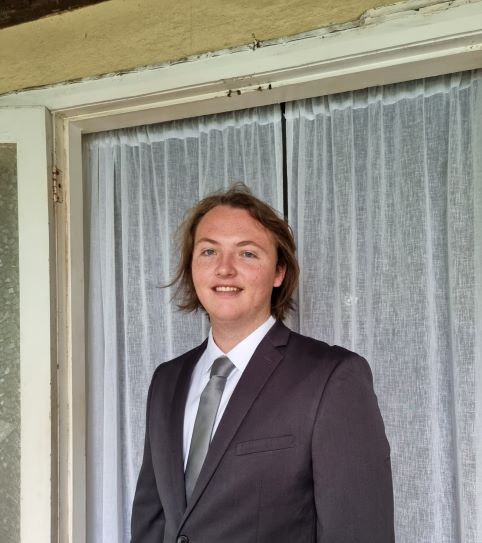 Liam McAneny is a journalist who has written and edited for his University International Relations journal. He graduated with a Bachelor of Arts (International Relations) and Bachelor of Laws from the University of Wollongong in 2021. He joined Momentum Media in 2022 and currently writes for SpaceConnect and Australian Aviation. Liam has a keen interest in geopolitics and international relations as well as astronomy.

Send Liam an email at: [email protected]
Receive the latest developments and updates on Australia's space industry direct to your inbox. Subscribe today to Space Connect here.