The data collected from these devices created a treasure map of sorts that helped researchers narrow their search down to a six-kilometre "likely fall zone" north of Port Augusta.
The team, which also included personnel from the Bureau of Meteorology (BOM), believe it is the largest meteorite-strewn area discovered in Australia since 1969.
Dr Hadrien Devillepoix from Curtin University's Space Science and Technology Centre (SSTC) said the discovery was the first time meteorites have been found using non-US radar data, made possible by BOM recently making its own weather radar data available for research.
"Access to the weather radar data gives us the ability to track meteorites as they fall through the lower atmosphere, similar to rain," Dr Devillepoix said.
"We found meteorite signatures for the 2013 event, allowing us to map the six-kilometre fall zone just north of Port Augusta.
"Guided by a new technique developed by SSTC's Seamus Anderson, meteorites were automatically identified in drone survey images of the fall zone.
"Using artificial intelligence and machine learning to map a meteorite strewn field is a world first and searching such a large area on foot would have taken weeks rather than days."
Professor Andy Tomkins from Monash University led the field search, recovering samples weighing just over four kilograms.
"These samples are all from a six-tonne asteroid that would have broken up high in our atmosphere, and this event is exciting as it is the first strewn field discovered since the famous Murchison meteorite fall in 1969," Professor Tomkins said.
"Samples were carefully collected to avoid any contamination by microbes from outside the natural environment, following the directive of Monash University microbiologist Dr Rachael Lappan.
"Dr Lappan and her team will now undertake the first study of how microbes interact with a newly fallen meteorite.
"This is an opportunity to test the theory that as microbes first move into a new environment, they initially survive by consuming minerals and even gases from the atmosphere."
The Bureau of Meteorology's Dr Joshua Soderholm said using radar data to help locate the meteorite remnants was an exciting new application for the tech.
"The bureau's weather radars are used primarily for monitoring precipitation but are also able to detect anything present in the sky, including birds, bats and insects, however using them to hunt for meteorites was unprecedented," Dr Soderholm said.
The samples will be displayed at the South Australian Museum from 26 November 2022 – 5 February 2023 as part of the "Six Extinctions" exhibition.
It comes after Space Connect reported last week how Curtin University scientists revealed the secrets of a rare meteorite that was discovered in the UK last year.
The meteor was tracked by the Global Fireball Observatory, a program led by Curtin, as it entered the Earth's atmosphere on 28 February 2021.
Within hours of impacting the Earth's surface, the remnants of the meteorite were located on the driveway of a local family in the town of Winchcombe, Gloucestershire.
The team discovered that the Winchcombe meteorite was an extremely rare form of meteorite called carbonaceous chondrite which contains amino acids.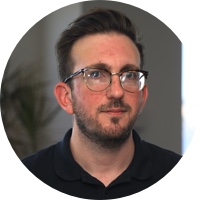 Adam is a journalist who has worked for more than 40 prestigious media brands in the UK and Australia. Since 2005, his varied career has included stints as a reporter, copy editor, feature writer and editor for publications as diverse as Fleet Street newspaper The Sunday Times, fashion bible Jones, media and marketing website Mumbrella as well as lifestyle magazines such as GQ, Woman's Weekly, Men's Health and Loaded. He joined Momentum Media in early 2020 and currently writes for Australian Aviation and World of Aviation.
Receive the latest developments and updates on Australia's space industry direct to your inbox. Subscribe today to Space Connect here.