Australia-based businesses Space Machines Company and Fireball.International have signed an agreement to send Fireball.International's bushfire detection satellite into orbit aboard SMC's Optimus-1.
SMC's 'space taxi' provides transport options to companies looking to put satellites into orbit or on the moon or Mars.
Fireball.International co-founder and CEO Christopher Tylor expressed the importance of having Australia-based transport opportunities for their business.
"Not having to look overseas for launch and in-space transport capabilities reduces cost and complexity for Fireball.International, which translates to better fire protection at a lower cost for Australia," Mr Tylor noted.
Space Machines Company founder and CEO Rajat Kulshrestha noted that this was a critical investment to protect Australia.
"We are proud to enable this vital and pioneering Australian space technology deployment," said Kulshrestha.
"The fact that three Australian companies are joining to accomplish this vital mission is evidence of a growing sovereign industrial capability in space technology in our country.
"Space technology has vital real-world applications, and it's important for Australia as a country to build and own the technology that allows us to explore the possibilities space offers - from deep research for our scientists to ventures like this that will make us more resilient against extreme weather events."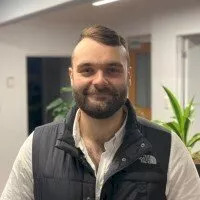 Liam began his career as a speechwriter at New South Wales Parliament before working for world-leading campaigns and research agencies in Sydney and Auckland. Throughout his career, Liam has managed and executed a range of international media and communications campaigns spanning politics, business, industrial relations and infrastructure. He's since shifted his attention to researching and writing extensively on geopolitics and defence, specifically in North Africa, the Middle East and Asia. He holds a Bachelor of Commerce from the University of Sydney and is undertaking a Masters in Strategy and Security from UNSW Canberra.
Receive the latest developments and updates on Australia's space industry direct to your inbox. Subscribe today to Space Connect here.