Luxembourg-based Kleos Space confirmed that its Polar Vigilance Mission satellites had passed their evaluation phase, and are expected to begin assembly to launch aboard a SpaceX Falcon 9 this year.
Kleos' Polar Vigilance Mission satellites (KSF1) were assessed by ISISPACE, which specialises in the delivery of small satellites, which will now also begin construction.
Following the construction phase, the satellites are expected to take-off into orbit on a SpaceX flight, following a rideshare agreement between Kleos and Spaceflight Inc.
Kleos' KSF1 will allow governments and corporations to broaden their intelligence capabilities with additional radio and visual tracking systems.
Andy Bowyer, CEO of Kleos, made note that "entering the assembly and verification phase of the satellites is a crucial developmental milestone and ensures we are on schedule to launch in mid-2021. The KSF1 satellite cluster will complement our Scouting Mission satellites, improving the value of our geolocation maritime intelligence data".
Jeroen Rotteveel, CEO of ISISPACE, outlined that the company is looking towards supporting Kleos with its experience in the small satellite construction.
"We are pleased to design and build this second satellite cluster for Kleos, to be completed on a fast-track schedule made possible by building on our extensive nanosatellite expertise and heritage," Rotteveel said.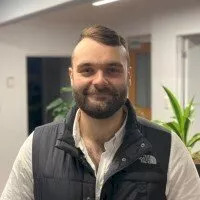 Liam began his career as a speechwriter at New South Wales Parliament before working for world-leading campaigns and research agencies in Sydney and Auckland. Throughout his career, Liam has managed and executed a range of international media and communications campaigns spanning politics, business, industrial relations and infrastructure. He's since shifted his attention to researching and writing extensively on geopolitics and defence, specifically in North Africa, the Middle East and Asia. He holds a Bachelor of Commerce from the University of Sydney and is undertaking a Masters in Strategy and Security from UNSW Canberra.
Receive the latest developments and updates on Australia's space industry direct to your inbox. Subscribe today to Space Connect here.