Myriota, a local provider of low-cost connectivity for the internet of things (IoT), has announced it would supply the first of three new nanosatellites launching on Rocket Lab's 'They Go Up So Fast' mission.
The seven-kilogram nanosatellites, which are expected to be available to commercial customers in the US and Canada for the first time, are designed to deliver an improved, second-generation Myriota Network. 
Specifically, Myriota's second-generation network is expected to:
reduce latency and enable faster transfer of data between assets located anywhere on Earth and Myriota's constellation;
increase uplink capacity on the network, allowing customers to send larger amounts of data from devices each day;
increase downlink capacity on the network, enhancing Myriota's cloud-to-device communications capabilities including existing over-the-air updates; and
support the activation of commercial network services in the US and Canada.
"The launch of our second-generation network ushers in a new era for the global IoT sector – one where data from devices is accessible anywhere on the planet in a secure and affordable manner," Dr David Haley, Myriota CTO and co-founder, said.
"Myriota certified devices developed by our customers are already in the hands of end users and are revolutionising their industries. With our second-generation platform they will now be able to send more messages and larger amounts of data each day.
"We are very excited to be launching our commercial service in the US and Canada. This expansion puts us in pole position in the race to provide connectivity everywhere to support a global IoT market that is expected to triple in size to more than 25.4 billion devices by 2030."
The Rocket Lab launch is the first of several planned missions to be supported by Myriota in 2021.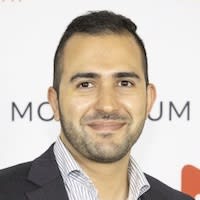 News Editor – Defence and Cyber, Momentum Media
Prior to joining the defence and aerospace team in 2020, Charbel was news editor of The Adviser and Mortgage Business, where he covered developments in the banking and financial services sector for three years. Charbel has a keen interest in geopolitics and international relations, graduating from the University of Notre Dame with a double major in politics and journalism. Charbel has also completed internships with The Australian Department of Communications and the Arts and public relations agency Fifty Acres.
Receive the latest developments and updates on Australia's space industry direct to your inbox. Subscribe today to Space Connect here.