The contract, which is estimated to be worth up to $3 billion, involves providing communication to 'fixed locations' such as aircraft and ships as well as to individual soldiers on the move.
BDA had previously announced Saber and ClearBox would be part of its bid for JP 9102.
"Boeing is committed to providing a modern sovereign solution to the ADF with high confidence on schedule and cost," BDA emerging markets director Matt Buckle said.
"To deliver this, we are partnering with strong businesses who offer best-in-class capability here in country."
Leidos' involvement would include the provision of cyber security and network integration services, software development environments and cyber test ranges.
"Leidos Australia is excited to collaborate with BDA to offer a resilient and effective solution for JP 9102," Leidos Australia chief executive Paul Chase said.
"As always, our local team of 1,400 people are committed to helping the ADF deliver their mission."
Global communications firm Viasat would be responsible for leveraging its experience delivering military and commercial satellite constellations over the past two and half decades to help inform delivery.
"We appreciate the opportunity the Commonwealth has given Viasat to contribute to its satellite communications systems through our work on the JP 2008 programs," Viasat Australia government systems managing director Rob Teasdale said.
"Viasat has a proven track record of supporting government and commercial programs in Australia, and would be honoured to extend our work with the ADF on the JP 9102 initiative.
"Through our commercial and government program initiatives, as well as our next-generation ViaSat-3 satellite that will serve Asia-Pacific, we believe we can continue to build sovereign satellite engineering capability in the region."
IDIC's role would involve exploring opportunities for Indigenous-owned and controlled businesses to participate in the JP 9102 program, by "aligning discrete work packages to their capabilities" and supporting capability growth.
"To have First Nations businesses and people involved from the very beginning allows us to develop and build capability and capacity," said IDIC director George Mifsud.
"After all, what could be more sovereign than having Aboriginal and Torres Strait Islander businesses working on a sovereign SATCOM solution?"
The JP 9102 tender was released in April, with Lockheed Martin Australia also expressing interest in the program.
While full details have yet to be released, the contract is thought to be divided into two major parts. The first stream will consist of a high mobility narrowband SATCOM for tactical communications for forces down to an individual soldier.
The second is a high capacity wideband for fixed locations required high data throughput, such as naval vessels and RAAF aircraft such as Triton, Poseidon and Wedgetail.
Last month, Lockheed appointed Mike Scott as program director and Julia Dickinson as chief engineer, military satellite communications, to drive its expansion in the space domain.
Dickinson will be responsible for the overall Australian engineering performance for Lockheed Martin's JP 9102 program solution.
The JP 9102 tender is scheduled to close on 24 December.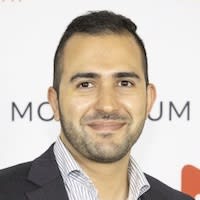 News Editor – Defence and Cyber, Momentum Media
Prior to joining the defence and aerospace team in 2020, Charbel was news editor of The Adviser and Mortgage Business, where he covered developments in the banking and financial services sector for three years. Charbel has a keen interest in geopolitics and international relations, graduating from the University of Notre Dame with a double major in politics and journalism. Charbel has also completed internships with The Australian Department of Communications and the Arts and public relations agency Fifty Acres.
Receive the latest developments and updates on Australia's space industry direct to your inbox. Subscribe today to Space Connect here.