For the first time, the CSIRO, Australia's national science agency, will direct its own observation satellite and will share access with other industries for project research.  
The NovaSAR-1 satellite was developed in the UK by Surrey Satellite Technology Limited, and the CSIRO purchased a 10 per cent share of it, allowing Australia to obtain total sovereignty over the device when in national territory.  
Dave Williams, CSIRO's executive director digital, national facilities and collections, said this was a milestone step for Australia to continue its expanding research.
"Although Australia is one of the largest users of Earth observation data, until now we have not had direct control over the tasking of an Earth observation satellite, so the opening of our NovaSAR-1 facility represents a step change for Australian research and an important step forward for our space industry," he said. 
The satellite can capture visuals of the Earth with more clarity than ever before and can take high-resolution images in all weather conditions, such as heavy cloud, smoke and rain. 
Dr Amy Parker, CSIRO satellite operations and data manager, said it has already captured 1,000 images so far, which are available to users. The synthetic aperture radar imagery has not been widely used in Australia, making the NovaSAR-1 an "exciting addition" to the nation's space capabilities. 
The data obtained through the satellite will offer valuable advantages to industry researchers, estimating a $2.5 billion economic profit contribution to the Earth observation sector. 
Alex Held, director of the CSIRO Centre for Earth Observation, said CSIRO had conducted multiple tests over the past few years, specifically to monitor bushfire damage from the Black Summer of 2019 to 2020. 
"This one has the added advantage that it can penetrate through cloud, haze and smoke, and things like that, and give us a clear view of what is on the ground," he said. 
For future research, Dr Held plans on using the satellite to identify flooding caused by climate change, providing real-time monitoring to users. 
The data obtained will be downloaded to a receiving station near Alice Springs, the first Aboriginal owned and operated ground segment service provider, Centre for Appropriate Technology (CfAT). 
It will be widely used in the Aboriginal community, specifically for rangers of land who will use the high-definition imagery from the satellite to monitor weather conditions and terrestrial changes. 
"It's important that we can build and own facilities like this right here in central Australia and feel proud that Aboriginal Australians are making such an important contribution to supporting the development of Australia's sovereign capability in the space industry," said Peter Renehan, CfAT CEO. 
Australia's first owned research satellite was launched in 1967 named the WRESAT (Weapons Research Establishment Satellite). Australia was the seventh nation to launch an Earth satellite, and third to launch one from its own territory. 
Applications to use the NovaSAR-1 will be reviewed by an independent committee based on the proposed research and scientific merit, according to the CSIRO press release.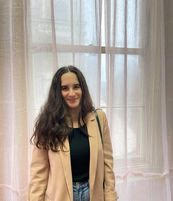 Bella Richards is a journalist who has written for several local newspapers, her university newspaper and a tech magazine, and completed her Bachelor of Communications (Journalism) at the University of Technology Sydney in 2020. She joined Momentum Media in 2021, and has since written breaking news stories across Space Connect, Australian Aviation and World of Aviation.
You can email Bella on: [email protected]
Receive the latest developments and updates on Australia's space industry direct to your inbox. Subscribe today to Space Connect here.