On Monday (15 November), the Russian Federation reportedly conducted an anti-satellite weapons test against one of its own targets, striking a Russian satellite (COSMOS 1408).
The tests are estimated to have generated over 1,500 pieces of trackable orbital debris, potentially creating hundreds of thousands of smaller fragments.
Russian Defence Minister General of the Army Sergei Shoigu answered journalist's questions during a work trip to the troops on Wednesday in Western Military District in Voronezh Region in response to the reports.
"We've really tested a successful forward-looking system. It hit the old satellite," he said. He added the resulting space debris does not pose any threat to space activities.
US Secretary of State Antony Blinken condemned the "destructive" tests on Monday, noting concern over the safety of astronauts and critical space infrastructure.
"The long-lived debris created by this dangerous and irresponsible test will now threaten satellites and other space objects that are vital to all nations' security, economic and scientific interests for decades to come," he said.
"In addition, it will significantly increase the risk to astronauts and cosmonauts on the International Space Station and other human spaceflight activities."
The International Space Station was notified about the satellite breakup and as part of the nominal procedure, the crew was forced to close all hatches and both the Dragon and Soyuz crews sheltered in their vehicles.
"Out of caution for crew safety, all radial hatches will remain closed until ground teams have determined there is no longer a conjunction threat to the ISS," said a NASA blog on 15 November.
"This has impacted several of today's activities."
In a press conference on Tuesday, Russian Foreign Minister Sergey Lavrov said they would "prefer the United States should sit down at the negotiating table at last, instead of making groundless accusations," according to Russian media.
Minister Lavrov said Russia and China have previously proposed a treaty to prevent an arms race and establish universal regulations for space exploration, but the "US cannot accept".
"They [the United States] simply ignore that, insisting that some rules, universal regulations of conduct be drafted," he said.
In 2008, Moscow and Beijing proposed the "Treaty on Prevention of the Placement of Weapons in Outer Space and of the Threat or Use of Force Against Outer Space Objects", which was also revised years later.
But the US has avoided penning it for being flawed due to the lack of verification and no restrictions on the development and stockpiling of anti-satellite weapons on the ground, Space News notes.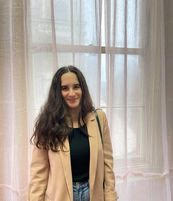 Bella Richards is a journalist who has written for several local newspapers, her university newspaper and a tech magazine, and completed her Bachelor of Communications (Journalism) at the University of Technology Sydney in 2020. She joined Momentum Media in 2021, and has since written breaking news stories across Space Connect, Australian Aviation and World of Aviation.
You can email Bella on: [email protected]
Receive the latest developments and updates on Australia's space industry direct to your inbox. Subscribe today to Space Connect here.