Multiple systems are currently being installed at its 35-hectare site in Mingenew, according to the company.
It comes as a major investment for the Australian space industry, as it continues to draw in international customers to promote sovereign capability.
Capricorn Space, named after its location in the Southern Hemisphere, provides data support for single mission satellite operators, or those operating constellations.
Its two five-metre S/X band antenna systems are used across major global constellation operators, and the company chose its location due to the wide sky environment, dull horizon-to-horizon visibility and no-fly zone, allowing for ample satellite data access.
"Our customers need to access their satellites at very regular intervals and the relative lack of land and infrastructure in the southern hemisphere provides significant challenges," said Leaf Space CEO Jonata Puglia.
"The Mingenew location provides a key asset to our global network, and we can envision operating from this site for many years to come."
Capricorn Space has invested $5 million in infrastructure to provide access to data streamed from satellites as they pass overhead.
"Reliable off-grid power and high-speed optical fibre and microwave communications at the site means the data collected can be instantly transferred for processing anywhere in the world," according to the company.
Satellite support is a major theme of Australia's goals in the next decade, and infrastructure that can assist any operator globally is critical to gaining overseas traction.
"Capricorn Space offers specialised services from our initial ground station capability in Western Australia, and we are keen to support the global operators of ground segment as a service from this perfect location 80 kilometres south-east of Geraldton," said Capricorn Space CEO Mark Thompson.
"The significant investment at our site has delivered a wonderful asset to the Australian, and in particular the Western Australian space industry, and we will continue to deliver capabilities that are in demand globally."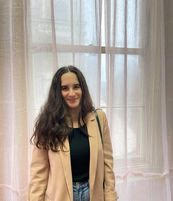 Bella Richards is a journalist who has written for several local newspapers, her university newspaper and a tech magazine, and completed her Bachelor of Communications (Journalism) at the University of Technology Sydney in 2020. She joined Momentum Media in 2021, and has since written breaking news stories across Space Connect, Australian Aviation and World of Aviation.
You can email Bella on: [email protected]
Receive the latest developments and updates on Australia's space industry direct to your inbox. Subscribe today to Space Connect here.