The contracts between the companies are for the delivery of "precision gear components and assemblies" for satellites, both military and commercial.
Ronson Gears is a three-generation family business and has been manufacturing gears in Australia since 1954.
According to Lockheed Martin, Ronson Gears was the first Australian company to supply space-bound gear components, having received its first contract in 2019.
Ronson Gears has even joined the Lockheed Martin Australia-led bid for the Commonwealth's JP 9102 project to deliver MILSATCOM capabilities to the ADF.
"Ronson Gears' continued success as part of the Lockheed Martin GSC Program is evidence of the world-class capabilities available in Australia to the space industry," Warren McDonald, chief executive at Lockheed Martin Australia, said.
"Lockheed Martin Australia has a strong track record in developing Australian industry capability, and we are proud of the strong partnership we have built with Ronson Gears over the past 2.5 years and supported the transformation of their business."
Head of industrial development at Lockheed Martin Australia Christopher Hess explained how Ronson Gears was able to break into the prime's global supply chain.
"From the very beginning of the relationship, Ronson Gears has shown the vision, fortitude and commitment to excellence required to compete globally," Hess said.
"Delivering technical expertise and maintaining the required quality assurance standards are minimum requirements that open the door to a discussion. Ronson Gears made the necessary investments in its people and capabilities, resulting in quantifiable performance discriminators and a clear business strategy to maintain that competitive advantage."
General manager of Ronson Gears Gavin New explained that the company's ongoing focus on quality and scalability provided opportunities to enter the prime's global supply chain.
"As a hands-on, third-generation family business, we have always believed in the quality of our engineering and strived to stay at the technological cutting edge of manufacturing," New said.
"Since 1954, we have engineered gears for all manner of industrial applications, but we knew we would need to invest significantly to be able to manufacture components for use in space.
"Lockheed Martin provided invaluable support and guidance as we developed our executive team and made capital investments. Once we had the quality systems and technological capacity to compete for space contracts, our focus was on maintaining readiness, so that when the opportunity came, we could grab it with both hands."
It is expected that the additional contracts awarded to Ronson Gears will have benefits to its downstream suppliers, such as Heat Treatment Australia and Electromold Australia.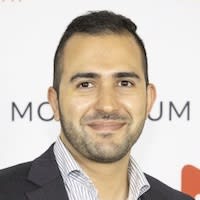 News Editor – Defence and Cyber, Momentum Media
Prior to joining the defence and aerospace team in 2020, Charbel was news editor of The Adviser and Mortgage Business, where he covered developments in the banking and financial services sector for three years. Charbel has a keen interest in geopolitics and international relations, graduating from the University of Notre Dame with a double major in politics and journalism. Charbel has also completed internships with The Australian Department of Communications and the Arts and public relations agency Fifty Acres.
Receive the latest developments and updates on Australia's space industry direct to your inbox. Subscribe today to Space Connect here.