Dubbed GeoSphere, South Australian-based Fleet, a nanosatellite manufacturing company, will combine wireless geodes, edge computing and a constellation of low-Earth orbit nanosatellites to search for resources such as copper, nickel, gold and lithium that are being used for zero-emissions technologies.
The project is set to assist miners in accessing resource data within a week compared to months, and to reduce environmentally damaging surveying practices, such as explosives and drilling, Fleet said.
"At this critical point for our planet, the world is rapidly transitioning to green energy and cleaner industrial operations," said Matt Pearson, co-founder of Fleet. Pearson said that recent studies predict US$13 trillion worth of critical resources will be needed to reach net zero targets in the coming decade. 
"This requires more sustainable, faster and economically viable exploration practices. In GeoSphere, we have created the answer by unlocking the power of global connectivity through Fleet's network of small satellites.
"They are already in operation in tandem with revolutionary non-invasive probes that rapidly scan beneath the earth to identify sources of these critical resources," Pearson added.
Fleet will deploy wireless battery-operated geodes on top of the chosen land and they will contain a processing unit, satellite transmitter and seismic sensor to map properties of the Earth's subsurface through a process called ambient noise tomography (ANT).
This process works by reflecting off seismic waves by recording ambient noises, or vibrations, from the site.
Once data is gathered, the geodes will partially process the information on site, which will be transferred to Fleet's existing nanosatellites. The company already has six nanosatellites in orbit.
Through a machine learning algorithm, the data from each geode will deliver a 3D visualisation of the subsurface Earth, going down two kilometres deep and thousands of square kilometres wide.
Then, the streamlined data will be automatically sent to ground stations, reducing the typically multi-week process to roughly four days.
"This in turn, allows explorers to make informed decisions on areas of interest much faster than traditional methods," Fleet said. "There is now no need to wait for devices to be collected, shipped and unpacked to collect the data."
Constellations of satellites are increasingly being utilised for Earth observation applications, allowing for better preparation when it comes to weather events and efficiently scouting for resources.
Lithium is in strong demand in Australia, as it is being used for the development of electric vehicles, and Flavia Tata Nardini, CEO and co-founder of Fleet told Space Connect that without satellites monitoring remote land, the resource is difficult to find.
"We can use satellites to help look for some more lithium or copper … we can find it and satellites can come into rescue," Nardini said.
Fleet has already partnered with Western Australia-based company Greenfields Exploration – a mineral project generator focused on finding metals for energy generation and storage – on the project.
According to the company's executive director, Lindsay Dick, Greenfields chose to work with the GeoSphere technology to speed up and lower the cost of its remote work in Greenland.
The project in Greenland is thousands of miles away from the nearest town, and GeoSphere will address the lack of data existing in the area, to which Greenfields will be able to access it within a week.
According to the companies, the collaboration will also reduce costs by saving one-third of what Greenfields would typically spend through normal mining methods.
"This, in turn, dramatically reduces environmental impact as geodes only need to sit on top of land rather than the normal requirement for more evasive, machine and vehicle heavy techniques," said Fleet.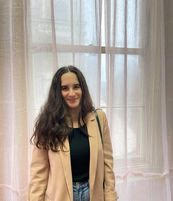 Bella Richards is a journalist who has written for several local newspapers, her university newspaper and a tech magazine, and completed her Bachelor of Communications (Journalism) at the University of Technology Sydney in 2020. She joined Momentum Media in 2021, and has since written breaking news stories across Space Connect, Australian Aviation and World of Aviation.
You can email Bella on: [email protected]
Receive the latest developments and updates on Australia's space industry direct to your inbox. Subscribe today to Space Connect here.