PHM Technology's software has created a digital risk twin – a simulated version of the satellite – that NASA's Goddard Space Flight Center (GSFC) used when developing a smallsat reference model.
The reference model will provide satellite manufacturers with an understanding of technical engineering risks during the design process of the spacecraft. The hope is that this model will reduce the chance of space debris after launching satellites into space, often caused by hard-to-detect design failures.
"The digital risk twin generated by MADe provides objective, model-based safety analyses concurrently with the design process – to ensure the appropriate visibility and traceability required to satisfy launch certification authorities such as NASA," said PHM Technology CEO Chris Stecki.
Speaking to Space Connect, Stecki said: "When you're building a small satellite, or anything that goes into space, one of the things you have to do is safety and mission assurance.
"Essentially, what you want to know is that it's not going to fail and break and become space debris that other things might crash into."
All of NASA's activities go through the Office of Safety and Mission Assurance (OSMA), which is an oversight agency that ensures all procedures are safe.
This process is often done by people, but PHM Technology created an automated product that allows developers to build a simulated model of their satellite to recognise some of the potential issues in their design before launching.
The smallsat reference model has now been made available to universities and engineers wanting to launch satellites into space.
"This reference model will allow users to jump-start their mission assurance and failure analyses," said Nancy Lindsey, deputy R&M technical fellow (OSMA) and GSFC reliability, maintainability and availability subject matter expert.
"Conducting these types of analyses will allow smallsat/CubeSat mission developers to leverage a NASA starting point to assess the robustness/fault tolerance of their design and help ensure they don't deploy space debris," Lindsey added.
PHM Technology's services are used not only by NASA, but aerospace giants Lockheed Martin and Northrop Grumman.
Stecki said the company is honoured that NASA chose PHM's platform to develop the reference model.
"That's an achievement because typically, people don't want to use software from outside the US, and certainly not small Melbourne-based software companies," Stecki added.
"But we've got some pretty compelling technology and people are using it."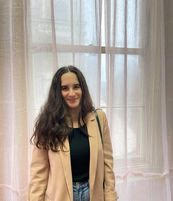 Bella Richards is a journalist who has written for several local newspapers, her university newspaper and a tech magazine, and completed her Bachelor of Communications (Journalism) at the University of Technology Sydney in 2020. She joined Momentum Media in 2021, and has since written breaking news stories across Space Connect, Australian Aviation and World of Aviation.
You can email Bella on: [email protected]
Receive the latest developments and updates on Australia's space industry direct to your inbox. Subscribe today to Space Connect here.