Dubbed Kanyini, which means "responsibility and unconditional love for all of creation", the 6U spacecraft owned by the South Australian government will be launched into orbit this year for Earth observation purposes such as water monitoring, emergency management and mining.
According to a statement released on Wednesday, the Kanyini Space Services Mission satellite completed its Critical Design Review (CDR) and is now ready to start its manufacture and test phase.
The state government is partnering with SA space companies, including Inovor Technologies which is designing, building and testing the satellite, Myriota which will collect its data and return it to Earth, and SmartSat CRC which will lead the mission and manage the information it collects.
"The successful CDR – this confidence in the design of the spacecraft – provides a boost as we head towards the next big milestone which is to test and integrate the payloads into the satellite which will provide services to the South Australia government," said the founder and CEO of Inovor Technologies, Dr Matthew Tetlow.
"The process of building a spacecraft with our project partners is dynamic – the mission has a very complex payload suite which has given our team the chance to be innovative and creative in developing solutions to meet the mission requirements."
This year marks a major step forward for Australia's satellite industry, as many are preparing for launch in the coming months.
Southern Launch, a spaceport company is slated to complete its next launch attempt in the coming months; Gilmour Space Technologies, a rocket manufacturer, will be blasting off its Eris rocket in the latter half of 2022; Equatorial Launch Australia is preparing for its sounding rocket launch in Arnhem Land soon and many other university-led missions will also be sending their satellites up into space.
As part of testing the satellite's capabilities, SmartSat CRC successfully demonstrated that nano-satellite communications which will be onboard Kanyini can cost-effectively monitor groundwater bores. 
The research project was conducted by FrontierSI, a not-for-profit company that provides space services, Myriota, the University of South Australia, NGIS Australia and the Department for Environment and Water.
Its results saw an "end-to-end solution" of transmitting information from bores across rural and regional SA. This capability is vital to manage the source of drinking water for many rural townships.
FrontierSI deputy CEO Phillip Delaney said the partners have worked on this technology demonstration for two years to improve groundwater bore monitoring and "management in the harsh environment of remote Australia".
"This project has created a wealth of information on groundwater, transforming once per year updates on groundwater into data points multiple times per day.
"This will be critical to underpinning decision-making, reactive to events, and understanding the impacts of developments on the whole groundwater network."
He added that this would also reduce the need for on-site visits in remote environments, which are typically harsh and hard to access.
"The success of the Kanyini Critical Design Review marks the beginning of a new phase of the program where the Myriota and Inovor teams will proceed with assembly, integration and testing of the spacecraft and its two payloads," said Myriota co-founder and chief technology officer, Dr David Haley.
"The internet of things payload will add to the Myriota Network, collecting data from devices and sensors on the Earth's surface, working together with hyperspectral imaging collected from the earth observation payload to support a wide array of applications including aiding farmers in monitoring water levels so they can more accurately predict future crop yields and supporting emergency services personnel to monitor, manage and mitigate emergencies like bushfires."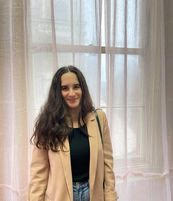 Bella Richards is a journalist who has written for several local newspapers, her university newspaper and a tech magazine, and completed her Bachelor of Communications (Journalism) at the University of Technology Sydney in 2020. She joined Momentum Media in 2021, and has since written breaking news stories across Space Connect, Australian Aviation and World of Aviation.
You can email Bella on: [email protected]
Receive the latest developments and updates on Australia's space industry direct to your inbox. Subscribe today to Space Connect here.