The defence prime said it's now able to integrate its ground station tech with key partner Clearbox.
Clearbox has been working with multiple bidders to win the contract, so the successful partnership will be seen as evidence that Lockheed can deliver the project on time and on budget.
JP9102 is the name for the $3 billion project to create a new military satellite communication capability for Australia, which it's hoped will eventually reduce the country's reliance on the United States.
Lockheed Martin is heading a consortium to bid for JP9102, which also includes Linfox and Shoal Group.
"By investing in systems integration at this early stage, Lockheed Martin Australia is minimising technical risk and ensuring it can more seamlessly deliver an operationally superior MILSATCOM solution in a timeframe that meets Defence's schedule requirements," Chris Jewell, JP9102 program director, Lockheed Martin Space, said.
"Lockheed Martin Australia's enduring relationship with Clearbox is representative of our broader commitment to investing in and developing the capabilities of Australian SMEs and strengthening the nation's defence and space industries."
As part of the work undertaken by the companies, engineers integrated Clearbox's Foresight Centralised Monitoring and Control (CMC) and Electromagnetic Spectrum Management (ESM) applications with LMA's Integrated Ground Environment demonstrator.
This has included integration with LMA's control segment software and the enhancement of commercial off-the-shelf (COTS) and free and open-source software (FOSS) applications for cyber security and operational capabilities.
The open-source capabilities are designed to maximise flexibility and support the sovereignty of the capability.
LMA's ground and control segment solution for JP9102 has been designed to enable the integration of disparate, best-of-breed data sources and software applications.
This latest work builds on years of collaboration between LMA and Clearbox — the inaugural graduate of LMA's Mentor-Protégé Program (MPP).
"Through its JP9102 campaign, Lockheed Martin Australia is generating significant opportunities for Australian industry team members like Clearbox to grow their space capabilities," Matt Collins-Leslie, CEO of Clearbox Systems, said.
"It's a win-win situation, providing Lockheed Martin Australia access to world-leading software solutions, and Clearbox access to the resources needed to grow our team and expand our offering.
"Clearbox is proud to be working alongside Lockheed Martin Australia and some of our nation's leading defence SMEs to ensure the effective and timely delivery of a world-class, sovereign military satellite communications solution for Defence."
Clearbox is among a number of local firms to join LMA's bid for JP9102, including Av-Comm, Blacktree, Calytrix Technologies, Conscia, DXC, EM Solutions, Inovor Technologies, Linfox, Ronson Gears, Shoal Group, and STEM Punks.
LMA is competing against a host of other major contractors, including Airbus, Boeing, Northrop Grumman Australia, and Optus.
The JP9102 tender closed on 10 January.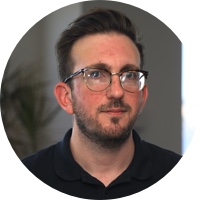 Adam is a journalist who has worked for more than 40 prestigious media brands in the UK and Australia. Since 2005, his varied career has included stints as a reporter, copy editor, feature writer and editor for publications as diverse as Fleet Street newspaper The Sunday Times, fashion bible Jones, media and marketing website Mumbrella as well as lifestyle magazines such as GQ, Woman's Weekly, Men's Health and Loaded. He joined Momentum Media in early 2020 and currently writes for Australian Aviation and World of Aviation.
Receive the latest developments and updates on Australia's space industry direct to your inbox. Subscribe today to Space Connect here.