Antaris currently offers software to build satellites and integrate payloads while Quasar is best known for using ground stations to talk to hundreds of satellites at once using technology developed by CSIRO, Australia's national science agency.
On Thursday, Quasar said it had committed to integrating its "digital multi-beam phased array technology" — designed to enable customers to manage spacecraft constellations through a single ground station connection — into Antaris' software-defined open satellite platform. 
Antaris is set to be one of Quasar's first demonstration users upon the launch of its multi-beam service in early 2023. Antaris also aims to make ground contact from its demonstrator satellite via an API service with the company's S-band antenna following its launch later this year.
This is expected to provide Quasar with connectivity via its marketplace to customer base, which includes SATCOM providers, space agencies, defence and intelligence entities and contractors, and space start-ups.
"We are hugely excited to be partnering with Quasar to help mission owners and satellite operators significantly reduce the cost of managing constellations," Antaris Inc co-founder Shankar Sivaprakasam said.
"Quasar's digital multi-beam phased array ground station is a game changer."
According to Sivaprakasam, Quasar's connectivity from a single station simplifies and creates a cost-effective earth-spacecraft communication.
"Being able to offer Quasar connectivity-as-a-service via the Antaris software-defined satellite platform for our SaaS customers will give us a significant advantage as we start to roll out our platform to clients across the world," Sivaprakasam added.
Quasar Satellite Technologies CEO Phil Ridley welcomed the opportunity to work with Antaris on building an end-to-end software defined satellite platform.
"The Antaris SaaS marketplace solution for orbiting mission design and management is a perfect match for our flexible ground station solution, and together they offer satellite mission designers a range of choices for developing their satellite capabilities for launch and then communicating with them in a cost-efficient way when in orbit," Ridley said.
Aurora Space Cluster — which helps facilitate collaboration between start-up and mentors, supporting partners, corporates, and aerospace primes — also welcomed the partnership, with board chair Dr Tim Parsons claiming it would unlock new opportunities in the space ecosystem.
Space Connect reported earlier this year how Antaris would work with Adelaide-based AICRAFT, a company which offers computing sensors and systems with AI models.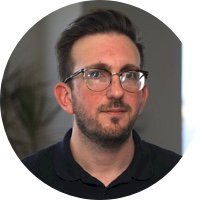 Adam is a journalist who has worked for more than 40 prestigious media brands in the UK and Australia. Since 2005, his varied career has included stints as a reporter, copy editor, feature writer and editor for publications as diverse as Fleet Street newspaper The Sunday Times, fashion bible Jones, media and marketing website Mumbrella as well as lifestyle magazines such as GQ, Woman's Weekly, Men's Health and Loaded. He joined Momentum Media in early 2020 and currently writes for Australian Aviation and World of Aviation.
Receive the latest developments and updates on Australia's space industry direct to your inbox. Subscribe today to Space Connect here.