The process is an important aspect of the spacecraft design process, simulating vibrations that the vessel may experience during launch or even during ground transit to blast-off locations.
Fleet Space Technologies launched Australia's first four commercial nanosatellites in 2018. It's attempting to create the world's most advanced low-power satellite network, securing global coverage for internet of things (IoT) devices.
Flight models being tested against the NASA standards are the Centauri 6, 7, 8 and a backup flight model. Limited initial testing has also begun on Fleet Space's A1 payload structure.
Co-founder and CEO of Fleet Space Technologies, Flavia Tata Nardini, said, "Being launch-ready requires rigorous product testing to NASA standards.
"APC Technology has taken an existing in-house capability and expanded their skills and knowledge to be able to support companies like Fleet to access services locally. Testing our payloads at APC has made our ability to deliver on growing demand for universal connectivity with accuracy and efficiency."
Once the vibration testing was complete, all of the flight models were visually inspected for any physical damage or degradation.
Following this, a range of in-depth tests were conducted to determine if the payload and its electronic components were performing correctly.
The development of a homegrown NASA-GEVS testing site for satellite operations is a large step for the Australian space industry.
By conducting the tests here in Australia, local satellite operators can avoid sending their payloads to international testing locations, saving significantly on costs, reducing transport risks and massively expediting the process.
Managing director of APC Technology, Scott Begbie, spoke about the testing, "We have plans to expand our test capabilities in 2022 to allow businesses like Fleet to complete additional NASA-GEVS requirements in one location. This is part of our commitment to become a partner of choice for space enterprises." 
"We have upskilled our engineers, manufacturing technicians, and invested in infrastructure to serve the sector due to the tremendous expansion of the space industry in South Australia and the anticipated long-term growth," he said.
Nanosatellites, also known as small satellites or CubeSats, typically weigh less than 10 kilograms.
They can be used for varying applications such as telecommunications, mining, agriculture, defence, Earth observation and more, just like typical ones.
Larger satellites can weigh up to 1,000 kilograms, and while few governments and companies are launching bigger ones, they still have served the space industry for many decades.
Earlier this year, Nardini appeared on the Space Connect Podcast, which you can listen to above.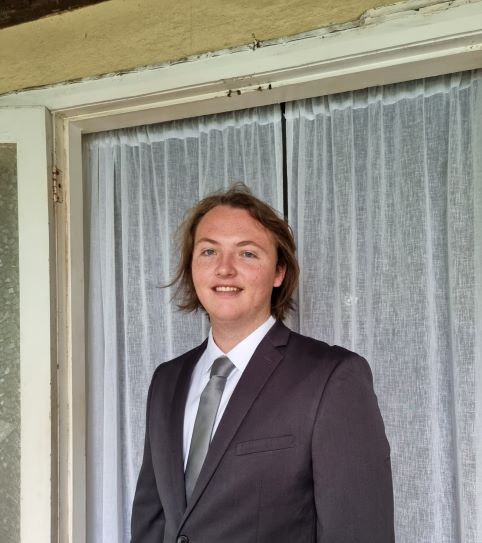 Liam McAneny is a journalist who has written and edited for his University International Relations journal. He graduated with a Bachelor of Arts (International Relations) and Bachelor of Laws from the University of Wollongong in 2021. He joined Momentum Media in 2022 and currently writes for SpaceConnect and Australian Aviation. Liam has a keen interest in geopolitics and international relations as well as astronomy.

Send Liam an email at: [email protected]
Receive the latest developments and updates on Australia's space industry direct to your inbox. Subscribe today to Space Connect here.