The five satellites are the first of a planned 200-strong satellite constellation — the largest-ever of its kind in Australia.
All five satellites were launched from Cape Canaveral on SpaceX's Transport-6 mission, a dedicated rideshare mission for small satellites.
The satellites were launched as a single payload, with four of the mission satellites carried by an orbital transfer vehicle.
Weighing in at over 300 kilograms each, they are the largest Australian-designed and made objects that have ever been launched into space.
After successful initial tests of the single payload, the remaining four mission satellites were detached from the orbital transfer vehicle, resulting in an array of 5 satellites becoming active.
Skykraft has been hard at work over the past week to run through a wide series of tests and perform critical operations for the initial setup of the satellites.
The company has established a constant line of communication between its ground stations and the satellite using its UHF command channel. In addition to this, it has monitored the batteries and solar panels in the satellites power system, ensuring that they are providing correct power and recharging properly.
The mission computers are also working flawlessly according to Skykraft, which released a statement on the status of the satellites.
The company will now move on to begin the operations of the satellites for their intended purpose as an aviation traffic aid.
"Skykraft is now actively operating the five satellites, which form the largest ever constellation of Australian-built spacecraft, and will be carrying out proof of concept activities for our Air Traffic Management services," the company said.
Skykraft has big plans for its Air Traffic management (ATM) service that will be delivered by the satellites.
"This first launch is just the start. Over the next 2 years, Skykraft is building and launching a satellite constellation that will accurately track and monitor aircraft movements globally, allowing aircraft to follow more efficient flight routes."
The next few months will be some of the most important for Skykraft and their ATM system. They plan to test the capabilities of their system extensively over the next three months. The team will take the satellites through their paces and collect a huge range of data to refine the operation of the system.
Throughout this time, Skykraft also plans to continue launching more satellites to add to the constellation, enabling more data to be gathered and beamed back to Earth.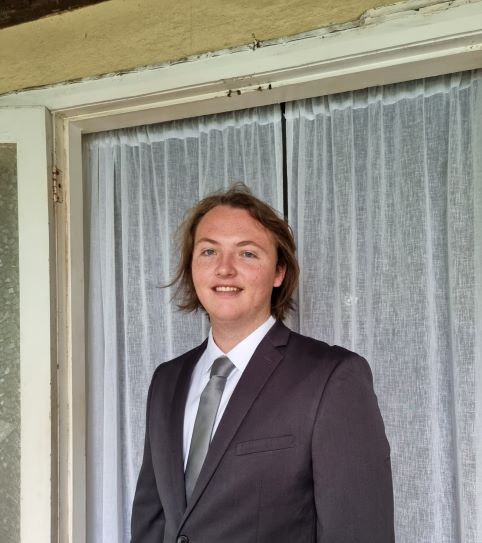 Liam McAneny is a journalist who has written and edited for his University International Relations journal. He graduated with a Bachelor of Arts (International Relations) and Bachelor of Laws from the University of Wollongong in 2021. He joined Momentum Media in 2022 and currently writes for SpaceConnect and Australian Aviation. Liam has a keen interest in geopolitics and international relations as well as astronomy.

Send Liam an email at: [email protected]
Receive the latest developments and updates on Australia's space industry direct to your inbox. Subscribe today to Space Connect here.