Speaking at AVALON, Air Vice-Marshal Cath Roberts said: "I think it's a really important part of where we're going to is just looking at how we can have that electronic warfare capability to allow us to deter attacks, or certainly interfere.
"We are working on making sure that we've got a level of capability so that we can deter attacks on our satellites … through non-kinetic means so that we can have some impact."
Soft kill capabilities usually refer to the ability to disable an enemy device without physically destroying it, something that could create more space junk.
It comes after the Australian government in October committed to an agreement not to test physical missiles against satellites in space.
Australia joins countries including the United States, Canada, Japan, the United Kingdom, New Zealand, Germany and the Republic of Korea in making the commitment.
Minister for Foreign Affairs Penny Wong last year emphasised the need for cooperation.
"The global community must work together to build a common understanding on rules and norms that can guide how states behave in outer space," she said. "This commitment to responsible behaviour helps build a meaningful framework that contributes to the security, safety and sustainability of outer space."
Concerns have been raised about the amount of space junk orbiting the Earth, either from broken or destroyed satellites or even simply from decommissioned satellites that have been left to orbit.
Adding to the concern is the increasing number of anti-satellite missile tests carried out by the Russian Federation in recent years.
Russia has carried out seven anti-satellite missile tests since 2015. The latest of these tests, which destroyed the Kosmos 1408 satellite, caused a debris cloud that required the ISS to manoeuvre around to avoid a collision.
The Australian Defence Force's Space Command — a new division of the Royal Australian Air Force (RAAF) — commenced operations in March last year.
Air Vice-Marshal Catherine Roberts, AM, CSC, was appointed as its inaugural commander.
Among the responsibilities of Space Command will be supporting space domain awareness, sovereign-controlled satellite communications and space-based Earth observation and navigation.
The division includes personnel from all three services, as well as public servants and industry contractors.
Defence Space Command is expected to work alongside the Australian Space Agency, industry partners, and research and scientific institutions.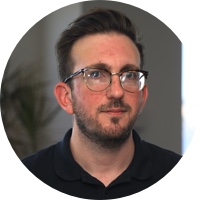 Adam is a journalist who has worked for more than 40 prestigious media brands in the UK and Australia. Since 2005, his varied career has included stints as a reporter, copy editor, feature writer and editor for publications as diverse as Fleet Street newspaper The Sunday Times, fashion bible Jones, media and marketing website Mumbrella as well as lifestyle magazines such as GQ, Woman's Weekly, Men's Health and Loaded. He joined Momentum Media in early 2020 and currently writes for Australian Aviation and World of Aviation.
Receive the latest developments and updates on Australia's space industry direct to your inbox. Subscribe today to Space Connect here.