Research published in Nature Astronomy has revealed that a predicted 12 per cent increase in the brightness of the night sky by 2030 from sunlight reflecting off space debris and satellites could reduce the efficacy of the Vera Rubin Observatory's Legacy Survey of Space and Time (LSST), a US-led sky survey program scheduled to begin operations in 2025, by as much as 7.5 per cent.
"For an observatory such as Vera Rubin, where researchers are trying to detect dim and faraway objects, a brighter sky means it will take longer to complete the research," said University of Southern Queensland PhD student Jessica Heim, one of the study's authors, who serves on the American Astronomical Society's Committee to Protect Astronomy and the Space Environment (COMPASSE).
"A brighter sky would also limit our ability to observe very dim objects, which will impact our ability to make new discoveries. There are also concerns that objects, such as near-Earth comets or potentially hazardous asteroids, would be less likely to be seen."
According to Heim, the impact of the brightening sky would not be limited to scientific research — the changes could be visible to the naked eye even in places that do not currently suffer from severe light pollution, with some of the fainter stars and parts of the Milky Way becoming harder to see.
"In many cultures, these stars are significant, embedded in stories, philosophy, and religion. One concern I've commonly heard, particularly from members of Indigenous communities, is that human activities in orbit are changing the night sky without broader societal consultation with people who stand to be impacted by such changes," she said.
"From an ecological perspective, there are species which utilise the stars and the orientation of the Milky Way to aid in their navigation. Many species' circadian rhythms are governed by overall levels of daytime light versus night-time dark. So, it is possible that increased visible satellites and a brighter night-time sky could have an adverse effect for them."
The study's authors are urging the global community to consider the night sky as part of humanity's "shared heritage", and to be aware of the issue before it becomes a significant problem.
"We're still in the early stages of these major changes happening in orbit, so it's important to start having these conversations now rather than once there's a bigger issue at hand," said Heim.
"If we can learn from Earth-based environmental issues, perhaps we can do a better job in how we engage with the space environment and avoid repeating some of the mistakes of our past on a larger scale in space."
Keep an eye out for our upcoming interview with Jessica Heim on the Space Connect podcast.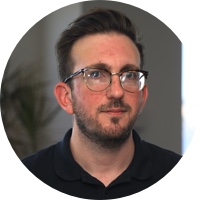 Adam is a journalist who has worked for more than 40 prestigious media brands in the UK and Australia. Since 2005, his varied career has included stints as a reporter, copy editor, feature writer and editor for publications as diverse as Fleet Street newspaper The Sunday Times, fashion bible Jones, media and marketing website Mumbrella as well as lifestyle magazines such as GQ, Woman's Weekly, Men's Health and Loaded. He joined Momentum Media in early 2020 and currently writes for Australian Aviation and World of Aviation.
Receive the latest developments and updates on Australia's space industry direct to your inbox. Subscribe today to Space Connect here.