The new successful projects include a unique heat management solution for onboard "space edge" computer chips.
The Waratah Seed consortium is an industry-spanning effort that aims to make space more accessible by offering opportunities for organisations to put their innovations into space. It hopes to unite businesses, academic institutions, and the government. Currently, the group is a partnership between CUAVA, based at the University of Sydney, ACSER at UNSW, Saber Astronautics, Delta-V NewSpace Alliance, Macquarie University, and the University of Technology Sydney.
In October, the consortium's WS-1 CubeSat is set to blast-off aboard the SpaceX Transporter-9 mission before being deployed to its intended low-Earth orbit (LEO) from a Momentus Vigoride orbital service vehicle.
The WS-1 mission's payloads were significantly determined by an open competition run in 2021.
SmartSat said in a statement that one of its newly funded projects is a heat management solution for onboard "space edge" computer chips.
"As heat management is a significant challenge for LEO satellites, this technology is attracting strong investor and commercial interest worldwide," it said. 
"Developed by an industry-research consortium, the technology will demonstrate a novel heat management solution as a vital enabler of space edge computing systems for the current and next generation of Australian and internationally manufactured payloads and satellites."
A second supported payload is an on-orbit demonstration of the capabilities of a space edge computing module developed by Adelaide-based AICraft. The business specialises in creating purpose-built electronics and advanced semiconductor technology.
Professor Iver Cairns, a director of the Waratah Seed project, said the support it's receiving from SmartSat is critical to mission success.
"I'm delighted to be partnering with SmartSat CRC to bring our vision of space flight qualification for novel Australian space technology to life," he said.
"The payload teams that SmartSat has selected are creating exciting solutions for difficult problems in space edge computing and satellite resilience.
"We're looking forward to launching and operating them in space together before the end of the year."
Space Connect previously reported how a recent UNSW graduate is among five winners who will see their company's space innovations blast into orbit as part of Waratah Seed. 
Bohan Deng's business, Sperospace, creates robotic arms that can repair satellites in orbit and will launch late next year in an initiative paid for by the NSW government.
Deng only finished his HSC in 2015 before studying for a bachelor's degree in aerospace, aeronautical and astronautical engineering at UNSW.
Teams were selected following a competitive process involving feedback, mentoring sessions, and pitches to a public audience of peers as well as a judging panel.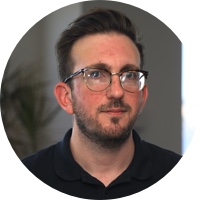 Adam is a journalist who has worked for more than 40 prestigious media brands in the UK and Australia. Since 2005, his varied career has included stints as a reporter, copy editor, feature writer and editor for publications as diverse as Fleet Street newspaper The Sunday Times, fashion bible Jones, media and marketing website Mumbrella as well as lifestyle magazines such as GQ, Woman's Weekly, Men's Health and Loaded. He joined Momentum Media in early 2020 and currently writes for Australian Aviation and World of Aviation.
Receive the latest developments and updates on Australia's space industry direct to your inbox. Subscribe today to Space Connect here.