The 20-year agreement will allow "SouthPAN" to be broadcast from one of the firm's upcoming I-8 satellites from 2027.
SouthPAN is a Satellite-Based Augmentation System (SBAS) that provides huge improvements to positioning and navigation systems, using a combination of reference stations, telecommunications infrastructure, computing centres, signal generators, and satellites.
Lockheed Martin won a 1.18 billion contract to help oversee the project late last year and will specifically build its ground segment.
The service has been live since 2022, but will only formally broadcast from 2027, with more critical "safety of life" services coming in 2028. An additional satellite is also being procured to provide SouthPAN services.
Geoscience Australia, the lead Australian government agency, said the Inmarsat deal would provide "redundancy and resilience" in SouthPAN that would enable critical applications to use it.
"These services will be accessed or used by end users engaged in operations where life could be at risk, like landing an aircraft at an airport," said Geoscience.
SouthPAN works by using a number of distributed ground stations to monitor signals broadcast by Global Navigation Satellite System (GNSS) satellites. It then compares each station's known location with position data from the satellites.
"The GNSS signal data and measurement information is sent to correction processing facilities," explains Geoscience.
"The facilities aggregate the data from all ground stations, produce error corrections and status information about the GNSS satellites, and format the data in a standardised series of messages.
"These messages are sent to an uplink station, which transmits data to a satellite in geostationary Earth orbit.
"The data is broadcast to all precise positioning users, who combine SouthPAN's data with their own observations of GNSS satellites."
Alison Rose, chief of the space division at Geoscience Australia, said SouthPAN would bring widespread benefits and a $6.2 billion economic injection to Australia alone.
"These services are a core component of the SouthPAN system, which will provide resilience in our precise positioning capabilities, especially for those applications that require high-integrity services with sub-metre level accuracy to improve safety and efficiency," she said.
Inmarsat's president of global government, Todd McDonell, added the service represents "extraordinary potential" for the region.
"SouthPAN, it can save lives by enabling precision safety tracking, help farmers improve productivity through automated device tracking, or even support transport management systems of the future," he said.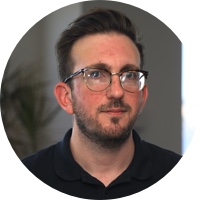 Adam is a journalist who has worked for more than 40 prestigious media brands in the UK and Australia. Since 2005, his varied career has included stints as a reporter, copy editor, feature writer and editor for publications as diverse as Fleet Street newspaper The Sunday Times, fashion bible Jones, media and marketing website Mumbrella as well as lifestyle magazines such as GQ, Woman's Weekly, Men's Health and Loaded. He joined Momentum Media in early 2020 and currently writes for Australian Aviation and World of Aviation.
Receive the latest developments and updates on Australia's space industry direct to your inbox. Subscribe today to Space Connect here.