The "Neumann Drive" blasted off from Vandenberg Space Force Base in California at approximately 7:05am on 13 June ACST on board a SpaceX Falcon 9 rocket (Transporter 8).
Neumann has previously said its electric technology is simpler than traditional chemical propulsion methods and allows for the potential for spacecraft to be effectively refuelled and deorbited easier. This includes harnessing space debris for fuel.
The Adelaide-based company said the launch is the first of its in-orbit demonstrations planned for 2023 and 2024, which it hopes will provide details about the operational performance of the product.
Herve Astier, chief executive officer of Neumann Space, said, "Today, we have moved our work from the laboratory to space. This represents a significant achievement for the company and a transition in our focus from research and development to rapid commercialisation worldwide."
It's the latest in a string of announcements from the company. In April, Space Connect reported how Neumann would collaborate with a US Space Force-funded project, which saw Colorado-based CisLunar acquire the Neumann Drive.
It also revealed it would partner with European microsatellite manufacturer Space Inventor to test its electric propulsion system in orbit.
The "Neumann Drive" will be integrated as an in-orbit demonstration onboard a Space Inventor 6U EDISON Satellite arranged for launch in the latter half of 2024.
The EDISON Mission forms part of the European Space Agency's Pioneer program, which provides a pathway for companies to trial their emerging satellite technologies.
"We are pleased to be working with Space Inventor, our first official European partner, and to be on board their high-performance satellite platform as part of the EDISON Mission," Astier said.
"It is also our first mission under the European Space Agency umbrella. Our program of in-orbit demonstrations is growing in both size and breadth, with a broad range of Australian and international satellite manufacturers now collaborating with us to test and refine the Neumann Drive's performance as we together seek to deliver better mobility in space."
Neumann Space CEO Herve Astier and executive chairman Peter Schultz previously appeared on the Space Connect Podcast in March to discuss their technology. Click the player above to listen to the episode.
Click here to listen on your device.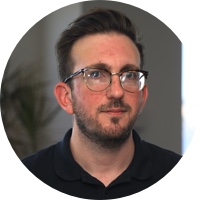 Adam is a journalist who has worked for more than 40 prestigious media brands in the UK and Australia. Since 2005, his varied career has included stints as a reporter, copy editor, feature writer and editor for publications as diverse as Fleet Street newspaper The Sunday Times, fashion bible Jones, media and marketing website Mumbrella as well as lifestyle magazines such as GQ, Woman's Weekly, Men's Health and Loaded. He joined Momentum Media in early 2020 and currently writes for Australian Aviation and World of Aviation.
Receive the latest developments and updates on Australia's space industry direct to your inbox. Subscribe today to Space Connect here.