The agreement means the telco will later this year begin transferring hundreds of existing mobile base stations to the UK-based company's service.
OneWeb currently has 648 communications satellites in LEO but differs from rival StarLink because its satellites are far higher in space and cater predominately for businesses.
Telstra's Nikos Katinakis, who oversees global networks and technology, said, "The deal with OneWeb will help us to improve our options for our consumer, small business and enterprise customers living or working in rural and regional Australia – especially those in remote areas that require added redundancy in the instance of a power or transmission incident."
The deal specifically refers to 'satellite backhaul' – the process of transmitting data or signals from remote areas to a central hub. It can therefore extend network connectivity to areas where terrestrial infrastructure, such as fiber optic cables, are not practical.
A dish or terminal is installed at a remote location, which then beams the data to a satellite that acts as a relay station, forwarding it onto the central network hub on Earth.
"Our initial focus is using the service as a backhaul medium to connect remote mobile base stations," said Katinakis.
"In time, it also offers us the capability to deliver voice and fixed broadband services to regional Australia."
Katinakis added the deal will deliver an extra 100,000 square km of mobile coverage by the end of the 2025 financial year.
OneWeb's VP of the APAC region, David Thorn, said, "This is a first for us in terms of its scale and integration."
"For the first time in Australia, we're working with a major partner to deliver OneWeb's service across an entire continent for the benefit of remote users, including consumers, enterprises and government agencies."
"From our perspective, it's one of the largest single rollouts of LEO satellite capacity for mobile backhaul worldwide."
"Telstra will also be pivotal in collaborating with us on future generations of OneWeb product development."
It follows Telstra and OneWeb signing an MoU earlier this year.
It comes after Space Connect reported earlier this month how NBN's satellite internet service would now allow customers to access unlimited data as it looks to close the gap with Starlink.
The new premium product will also boost speeds up to 100 Mbps in a significant upgrade for thousands living in remote and regional Australia.
The move will bring the Sky Muster service closer to parity with Starlink, following reports the SpaceX-powered business has now signed up more than 120,000 customers in Australia compared to NBN's 94,000.
Sky Muster operates two geostationary satellites built by Maxar-owned SSL and launched in 2015 and 2016. The second satellite, which weighs more than 6,400 kilograms, upped the service to 135Gbps of capacity.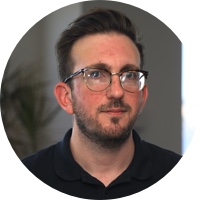 Adam is a journalist who has worked for more than 40 prestigious media brands in the UK and Australia. Since 2005, his varied career has included stints as a reporter, copy editor, feature writer and editor for publications as diverse as Fleet Street newspaper The Sunday Times, fashion bible Jones, media and marketing website Mumbrella as well as lifestyle magazines such as GQ, Woman's Weekly, Men's Health and Loaded. He joined Momentum Media in early 2020 and currently writes for Australian Aviation and World of Aviation.
Receive the latest developments and updates on Australia's space industry direct to your inbox. Subscribe today to Space Connect here.