The company said the strong performance resulted from new partnerships in Italy, France and Poland.
Blacktree designs, manufactures and sustains SATCOM systems used by militaries globally and also has an office in Canberra.
Managing director Joe Nevin said, "Our innovative strategy aims to maximise the unique set of skills which exist within our local manufacturing supply chain – 90 per cent of which is based in Western Australia – providing other Australian businesses with the opportunity to benefit from our unprecedented exports expansion.
"Additionally, Blacktree has also been able to embark on research and development projects in collaboration with Australia's leading research universities to strengthen Australia's position as a world leader in advanced military satellite communications system."
The news follows Blacktree securing a $36 million deal to support the sustainment of the ADF's SATCOM network last year and being part of Lockheed Martin's winning JP9102 bid.
Lockheed beat off competition from other major contractors, including Boeing, Northrop Grumman Australia, and Optus to win the $3 billion government contract to deliver a new military satellite communication capability for Australia.
The contract is arguably the most significant in the history of Australia's space sector, with its goal of reducing the country's reliance on the United States and its military assets.
Lockheed Martin's position as "preferred tenderer" means it will now progress to the next stage of the Defence procurement process, which includes engaging in collaborative tender clarification and improvement activities.
Head of Air Defence and Space Systems Division, Air Vice-Marshal David Scheul, said the multi-billion dollar project would deliver Australia's first sovereign-controlled satellite communication system over the Indo-Pacific ocean regions.
"Currently across Defence, there is up to 89 capabilities which depend on satellite communications," Air Vice-Marshal Scheul said.
"Once delivered, the new system will increase the resilience, agility and flexibility of Defence's military satellite capability."
Lockheed Martin's bid included working with a consortium including Linfox, Shoal Group, Ronson Gears, and Clearbox Systems.
It also pledged to give small, local satellite missions an opportunity to rideshare on the SATCOM launch vehicle into space.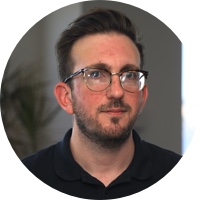 Adam is a journalist who has worked for more than 40 prestigious media brands in the UK and Australia. Since 2005, his varied career has included stints as a reporter, copy editor, feature writer and editor for publications as diverse as Fleet Street newspaper The Sunday Times, fashion bible Jones, media and marketing website Mumbrella as well as lifestyle magazines such as GQ, Woman's Weekly, Men's Health and Loaded. He joined Momentum Media in early 2020 and currently writes for Australian Aviation and World of Aviation.
Receive the latest developments and updates on Australia's space industry direct to your inbox. Subscribe today to Space Connect here.