The organisation hopes its work with start-up New Frontier Technologies will ultimately bring down the cost of launch, given payloads are usually billed per kilogram of weight by launch providers.
The $180-million iLAuNCH trailblazer is a partnership between academic institutions and more than 20 industry partners aimed at accelerating the development of the space manufacturing sector.
On Tuesday, its executive director, Darin Lovett, said the new collaboration will develop protective coatings for carbon composite components that are deployed in space for long durations.
"We are developing world-class sovereign manufacturing capability that is cost competitive and utilises the latest advancements in materials – vital for realising the full potential of an Australian space manufacturing industry," he said.
The coatings have to balance saving weight with being able to withstand a range of environmental hazards experienced in LEO, such as UV irradiation, atomic oxygen and space debris.
"These environmental hazards can cause surface erosion, cracking, and delamination of composite materials, which can lead to a reduction in the mechanical properties of the material and can compromise the structural integrity of the spacecraft," said iLAuNCH.
"The project will leverage material research capacity in the Research School of Physics at the Australian National University; including nanomaterials fabrication and characterisation, x-ray computed tomography (CT) imaging, and space testing capability at the Australian Advanced Instrumentation Centre (AITC) at Mt. Stromlo."
New Frontier Technologies CEO Paul Compston said, "The target applications are satellite structures such as struts, booms and reflectors.
"The primary aim of the project is the development and validation of carbon-fibre/thermoplastic composite structures for these applications with coatings that provide improved radiation shielding and resistance to atomic oxygen degradation.
"We will develop coating application methods that are compatible with our automated composites manufacturing technology to produce structures that are lightweight, to help to reduce launch costs, and have added protection once deployed in the harsh space environment."
New Frontier Technologies is based in the Momentum Industry Hub, a start-up incubator at the Australian National University.
The business says it has access to some of the most advanced 3D scanning technology and simulation.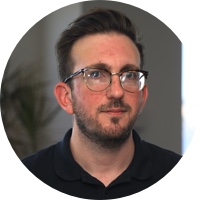 Adam is a journalist who has worked for more than 40 prestigious media brands in the UK and Australia. Since 2005, his varied career has included stints as a reporter, copy editor, feature writer and editor for publications as diverse as Fleet Street newspaper The Sunday Times, fashion bible Jones, media and marketing website Mumbrella as well as lifestyle magazines such as GQ, Woman's Weekly, Men's Health and Loaded. He joined Momentum Media in early 2020 and currently writes for Australian Aviation and World of Aviation.
Receive the latest developments and updates on Australia's space industry direct to your inbox. Subscribe today to Space Connect here.