According to NATO secretary-general Jens Stoltenberg, the intergovernmental military organisation, which is composed of 30 allied nations, will extend its collective defence clause to include any attacks that occur in space.
The clause falls under NATO's Article 5, which essentially stipulates that an attack against one ally is considered as an attack against all allies, and will be treated as such.
To date, this clause has applied to military attacks on land, at sea, in the air, and more recently, in cyber space, but this will now be amended as NATO leaders meet to discuss the future of Article 5.
In a statement, NATO said that now, any attacks that occur "from, or within space" could be viewed as a challenge that threatens "national and Euro-Atlantic prosperity, security and stability, and could be as harmful to modern societies as a conventional attack".
"I think it is important [to amend] our Article 5, which states that an attack on one will be regarded as an attack on all, that we all will respond," NATO Secretary General Jens Stoltenberg said.
"We will make it clear at this summit that, of course, any attack on space capabilities. like satellites and so on, or attacks from space, will or could trigger Article 5."
The move is not largely surprising, after NATO formally recognised space as the alliance's 'fifth domain' of operations, in addition to land, sea, air and cyber space, however this decision did not inherently mean Article 5 was applicable in space.
The decision to extend Article 5's definition to include attacks in space comes as nations around the globe continue to increase their presence in space, with more than 80 nations now boasting satellites in orbit.
As it stands, there are currently around 2,000 in orbit around the Earth, over half of which are operated by NATO nations.
The use of such satellites range from phone services, weather forecasting and GPS, to military use for navigation, communication, intelligence sharing and missile location.
The decision to extend Article 5 also comes as relations between the West deteriorate with both China and Russia, with these tensions already leading to aggressive behaviours in space relations.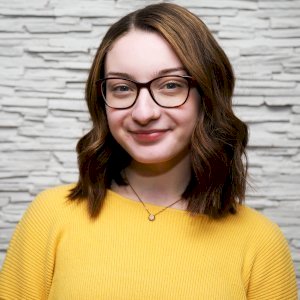 Writer – Defence and Aerospace, Momentum Media
Hannah joined Momentum as a journalist in 2019, and has since written breaking news stories across a diverse range of corporate industries, including finance, real estate, investments and aviation. She has a keen interest in the global aviation sector, with a particualy focus on improving overall individual wellbeing across the aerospace industry.
Hannah graduated from Macquarie University in Sydney Australia with a Bachelor of Media (Journalism) and is currently pursuing postgraduate studies.
Send Hannah an email at [email protected] or connect via Twitter or LinkedIn.
Receive the latest developments and updates on Australia's space industry direct to your inbox. Subscribe today to Space Connect here.