The so-called 'space taxi' start-up is best known for developing spacecraft that can move satellites already in space to their desired orbits.
According to a release, the new members of the advisory board are:
Terry Van Haren, president and director of LeoLabs and former leader of the Australian embassy's Interagency Space Working Group;
Peter Nickoloff, executive director and co-founder of Nova Systems;
Donna Lawler, a legal advisor with over 20 years of experience within the space industry; and
Phil Bland, director of the Space Science and Technology Centre (SSTC) at Curtin University.
It is hoped that the combined expertise of the new advisory board members across the industry will support the commercial expansion of SMC.
Founder and chief executive of SMC Rajat Kulshrestha welcomed the opportunity to support a sovereign space capability by broadening the company's core skill set.
"We are delighted to welcome our new Advisory Board today. They all share our unwavering commitment to enabling in-space mobility with a transportation network that powers our future in space, as well as advancing Australia's sovereign capability in space technology. Together, we look forward to furthering Australia's position in the global space industry," Kulshrestha said.
Van Haren expressed his excitement to help grow the industry.
"The key to success for space safety and security is co-operation between government departments, space agencies and the commercial industry within Australia and around the globe. The Space Machines Company is paving a way to create cooperative opportunities within the industry, and I am excited to be an adviser and help to make this happen," he said.
Meanwhile, Lawler said she was excited to work alongside the SMC.
"I am honoured to be part of the Space Machines Company advisory board, as the company's purpose and values align with my own. The Space Machines Company has a lot of value to add from the perspective of responsible behaviour in space, and I look forward to being part of their contribution to the Australian space industry in the years to come," she said.
Nickoloff explained that he was excited to work with the growing company.
"The innovation and technology within the space industry are ever-evolving, and this is a time to be part of an industry that holds enormous potential and growth. I am excited to be part of the Space Machines Company journey as it continues to further Australia's sovereign capability," Nickoloff said.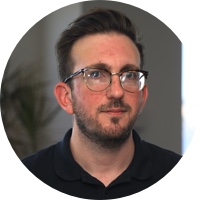 Adam is a journalist who has worked for more than 40 prestigious media brands in the UK and Australia. Since 2005, his varied career has included stints as a reporter, copy editor, feature writer and editor for publications as diverse as Fleet Street newspaper The Sunday Times, fashion bible Jones, media and marketing website Mumbrella as well as lifestyle magazines such as GQ, Woman's Weekly, Men's Health and Loaded. He joined Momentum Media in early 2020 and currently writes for Australian Aviation and World of Aviation.
Receive the latest developments and updates on Australia's space industry direct to your inbox. Subscribe today to Space Connect here.