The payload, NROL-162, is the first of two to be launched by Rocket Lab and is designed to respond to "world events and humanitarian issues". The second is set to lift-off from the same complex on the southern tip of Māhia Peninsula, on the North Island, on 22 July. 
Rocket Lab's chief executive, Peter Beck, called the deployment a "fantastic achievement".
"No other small launch provider has ever before prepared a dedicated launch for a small national security payload in such a rapid turnround [sic], and our sights are set on delivering the next NRO mission to space in record-time," he said.
The first mission, dubbed "Wise One Looks Ahead", used Rocket Lab's Electron launch vehicle and was commissioned by the US' space-intelligence agency, the National Reconnaissance Office (NRO).
It follows then-defence minister Peter Dutton in March revealing that the two countries had committed to collaborating on defence satellite projects.
The NROL-162 and subsequent NROL-199 satellites are the latest pair of missions awarded by the NRO under the "Rapid Acquisition of a Small Rocket" (RASR) contract. 
Last year, Space Connect reported how Rocket Lab was building a new eight-tonne reusable rocket for "mega-constellation" deployment.
Neutron is expected to build on the company's Electron launch vehicle, which supports access to orbit for small satellites of up to 300 kilograms, and to provide a high-flight-rate dedicated launch solution for larger commercial and government payloads.
"Rocket Lab solved small launch with Electron. Now we're unlocking a new category with Neutron," said Beck.
"We've listened to our customers and the message is clear — biggest doesn't always mean best when it comes to constellation deployment.
"Efficiently building the mega-constellations of the future requires launching multiple satellites in batches to different orbital planes. It's a requirement that all too often sees large launch vehicles fly with payloads well below their full lift capacity, which is an incredibly expensive and inefficient way to build out a satellite constellation."
According to Beck, Neutron's eight-tonne lift capacity would make it "ideally sized" to deploy satellites in batches to specific orbital planes, creating a "more targeted and streamlined" approach to building out mega-constellations. 
The new launch vehicle is also expected to provide a dedicated service to orbit for larger civil, defence and commercial payloads, which require a level of schedule control and high-flight cadence, currently unavailable on large and heavy-lift rockets.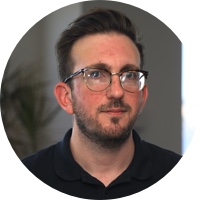 Adam is a journalist who has worked for more than 40 prestigious media brands in the UK and Australia. Since 2005, his varied career has included stints as a reporter, copy editor, feature writer and editor for publications as diverse as Fleet Street newspaper The Sunday Times, fashion bible Jones, media and marketing website Mumbrella as well as lifestyle magazines such as GQ, Woman's Weekly, Men's Health and Loaded. He joined Momentum Media in early 2020 and currently writes for Australian Aviation and World of Aviation.
Receive the latest developments and updates on Australia's space industry direct to your inbox. Subscribe today to Space Connect here.