The upgrade will allow operators to rotate its 70-kilogram telescope up to 20 degrees a second and in alignment with Earth, making observations more accurate. 
The importance of the work was stressed by Patrick Yates-Jones, a research associate working with the university and HENSOLDT, the Australian company that donated the mount.
"Even though space is big, if there's a collision between two objects up there, that could have catastrophic consequences," he said.
"We're up to about 6,000 active satellites in orbit now ... and then we're also tracking over 400,000 general objects, whether that's debris or discarded rocket bodies or things like that."
HENSOLDT donated the equatorial optical telescope mount to the Greenhill Observatory at Bisdee Tier close to Hobart, with the upgrade being unveiled by the Tasmanian Minister for Science and Technology Madeleine Ogilvie.
The observatory is part of an array of observation infrastructure known as the Southern Guardian Network, which tracks satellite movements and space debris.
The network is owned and operated by the University of Tasmania with assistance from HENSOLDT.
It includes six radio telescopes and radars that are capable of viewing both near-Earth objects as well as more distant tracking of asteroids or long-range space missions.
The network allows researchers to collect different types of data for a comprehensive research approach.
Professor Simon Ellingsen, dean of the School of Natural Sciences at the university, said that combining data from different sensors is "very much the way of the future".
The Southern Guardian Network is an Australia-wide observation network and represents a total investment of over $100 million into space observation infrastructure by the University of Tasmania and its partners.
"[This] symbolises HENSOLDT's continued commitment to building national capability through cooperation with the University and the Tasmanian state government. This is one more step by the Southern Guardian Team to develop and secure Australia's critical national space capability," said Scott Reeman, managing director of HENSOLDT Australia.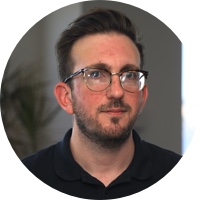 Adam is a journalist who has worked for more than 40 prestigious media brands in the UK and Australia. Since 2005, his varied career has included stints as a reporter, copy editor, feature writer and editor for publications as diverse as Fleet Street newspaper The Sunday Times, fashion bible Jones, media and marketing website Mumbrella as well as lifestyle magazines such as GQ, Woman's Weekly, Men's Health and Loaded. He joined Momentum Media in early 2020 and currently writes for Australian Aviation and World of Aviation.
Receive the latest developments and updates on Australia's space industry direct to your inbox. Subscribe today to Space Connect here.