Talking to Space Connect, ANU astrophysicist Brad Tucker, who visited the crash site, said, "After we published the article, a third piece popped up, and we think now a fourth.
"People started contacting us and going, 'Hey, we think we have a piece, can you add it to the collection?'
"That was the exciting thing because all of a sudden, it really validated that we will probably be finding more and more pieces over the coming weeks to months. As time evolves, we will get more and more of these things that people find and all of a sudden say, 'Can you come to check this out?'"
It comes after three separate pieces of space debris were discovered in the Snowy Mountains last month, while another piece was retrieved from a beach in Yambuk, Victoria, where it had sat for over a year.
The discoveries have made headlines around the world, including Scotland, India and the US.
Tucker said he wasn't necessarily concerned about the findings and added it may not matter whether SpaceX rockets, thought to be responsible, performed a controlled re-entry or an uncontrolled re-entry like the Chinese Long March 5B rocket that landed in the Indian Ocean last week.
"We'll see. It's kind of weird. It's kind of controlled and kind of uncontrolled….The trunk is jettisoned by the capsule when the capsule is re-entering. What this means is that once it's jettisoned, there is no control over it, but it is jettisoned at a very particular time. They knew where the path [of re-entry] was. It's a bit more controlled than the Chinese rocket booster."
"And I think this just goes to show in this whole narrative, when we're talking about space situational awareness and tracking, and plans for deorbiting satellites, even a group like SpaceX, which is obviously one of the best in terms of reusability and control, even groups like this have issues."
"Their Starlink satellites are designed to completely break apart and burn up upon re-entry. They do so much great work in this [area] and I applaud all their effort. It just goes to show that even when you're well-intentioned and well-planned, these things still happen. It's just by the sheer volume [of material] we are sending up."
He also said he thought the international community was trying hard to deal with the issue of dangerous space debris crashing back down to Earth.
" I think there's a lot of great people here in Australia dealing with issues of space junk and situational awareness, from technical to government to the policy and legal side. I think this is the great thing about the Australian Space Agency and the Australian space industry as a whole. We have these opportunities to instil these best practices from the beginning."
"I think that you can see that we [Australia] have the ability to lead and then push the global community on this, because someone has to."
Farmer Jock Wallace was the first to discover the piece of debris in his field on the 21st of July after residents from the town of Dalgety heard a loud bang on 9th July.
Wallace contacted his neighbour Mick Miners, who discovered the larger piece of debris on the 25th of July.
The two farmers contacted several regulatory bodies, including the Civil Aviation Safety Authority, who initially advised Wallace to contact NASA. The pair eventually contacted Brad Tucker, an astrophysicist from the Australian National University College of Science working out of the Mount Stromlo Observatory.
Tucker travelled to the farms and provided the initial identification of the objects as space debris.
Following reports in the media of the debris, a third resident from the region reported the discovery of similar debris on their property in Moonbah.
The Australian Space Agency later confirmed the first fragment was genuine, while SpaceX also appeared to take responsibility and promised to send a team to investigate.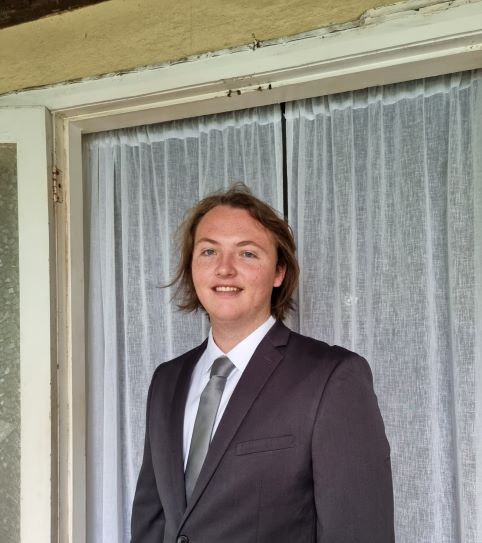 Liam McAneny is a journalist who has written and edited for his University International Relations journal. He graduated with a Bachelor of Arts (International Relations) and Bachelor of Laws from the University of Wollongong in 2021. He joined Momentum Media in 2022 and currently writes for SpaceConnect and Australian Aviation. Liam has a keen interest in geopolitics and international relations as well as astronomy.

Send Liam an email at: [email protected]
Receive the latest developments and updates on Australia's space industry direct to your inbox. Subscribe today to Space Connect here.