Saber will provide continuous operational ground support to the satellite, as well as develop critical flight software tools for the mission.
BlueWalker 3 was launched into orbit on 10 September this year, blasting off from Cape Canaveral on a SpaceX Falcon 9.
Elon Musk, SpaceX CEO, even tweeted that the launch was one of SpaceX's "most complex missions".
The complexity likely came from the sheer weight of the satellite, with BlueWalker weighing in at over 1.5 tonnes. The weight of the satellite is no surprise considering that BlueWalker's phased array of antennas will cover an area of 64.4 square metres once fully unfolded.
Helping to control and monitor this behemoth satellite will be Saber's Responsive Space Operations Center's (RSOC). Saber's currently operates two RSOC locations which provide mission control for the AST SpaceMobile BlueWalker 3 operations.
The first of Saber's RSOCs is based in Adelaide, Australia, while the second is based in Boulder, Colorado, USA. Both RSOCs will be used to monitor and control BlueWalker 3.
Saber's RSOC mission control hubs incorporate a huge network of commercial RF providers, with over 160 dishes available worldwide. The RSOCs also utilise a range of modern space traffic analysis tools to monitor the satellite and ensure its safety.
At the core of the RSOCs is a suite of software developed by Saber to cover all elements of the mission, from space monitoring infrastructure to command and control.
BlueWalker 3 satellite will be the largest commercial communications satellite that has ever been deployed in low orbit once its huge antenna array is unfolded.
The satellite is expected to be the final phase of research and development program conducted by AST SpaceMobile, which is aiming to build a space-based cellular broadband network.
Unlike other satellite communication networks, AST SpaceMobile plans to have their satellites be able to connect to any modern mobile phone, of which there are more than five billion currently in use today.
The BlueWalker 3 mission also has the task of performing integration testing with various mobile network operators across the world.
Jason Held, CEO of Saber, spoke about the Saber team's involvement with the BlueWalker project.
"Their BlueWalker 3 spacecraft is bleeding edge technology. Once complete, AST SpaceMobile's commercial constellation would allow anyone, from almost anywhere in the world, to access cellular data from orbit. This is a game-changer and Saber Astronautics is delighted to be a part of this story," he said.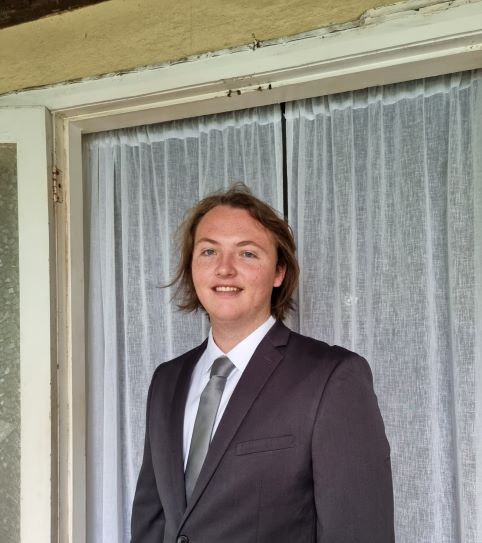 Liam McAneny is a journalist who has written and edited for his University International Relations journal. He graduated with a Bachelor of Arts (International Relations) and Bachelor of Laws from the University of Wollongong in 2021. He joined Momentum Media in 2022 and currently writes for SpaceConnect and Australian Aviation. Liam has a keen interest in geopolitics and international relations as well as astronomy.

Send Liam an email at: [email protected]
Receive the latest developments and updates on Australia's space industry direct to your inbox. Subscribe today to Space Connect here.