Australia will be the eighth nation to commit to never conduct "destructive, direct-ascent anti-satellite missile testing" according to a joint press release from Deputy Prime Minister and Minister for Defence Richard Marles, Minister for Industry and Science Ed Husic and Minister for Foreign Affairs Penny Wong.
The agreement is the latest measure designed to advance the responsible and sustainable use of space.
Australia joins the United States, Canada, Japan, the United Kingdom, New Zealand, Germany and the Republic of Korea in signing the agreement.
The rationale behind the ban on anti-satellite missiles is that satellites destroyed in such a manner produce massive amounts of debris in space. This debris remains in orbit for years, posing serious threats to other satellites and spacecraft, including manned missions such as the International Space Station.
In the joint statement, the ministers acknowledged the importance of space activities to society, noting that space is integral to communications networks, global economic activity and military and defence capabilities.
Minister for Foreign Affairs Penny Wong emphasised the need for cooperation when speaking about the agreement.
"The global community must work together to build a common understanding on rules and norms that can guide how states behave in outer space. This commitment to responsible behaviour, helps build a meaningful framework that contributes to the security, safety and sustainability of outer space."
Sustainable use of space has become a hot topic in the space industry over recent years. The key theme for this year's World Space Week, held from 4th to 10th October, was "space and sustainability".
Concerns have been raised about the amount of space junk orbiting the Earth, either from broken or destroyed satellites or even simply from decommissioned satellites that have been left to orbit.
Adding to the concern is the increasing number of anti-satellite missile tests carried out by the Russian Federation in recent years.
Russia has carried out seven anti-satellite missile tests since 2015. The latest of these tests, which destroyed the Kosmos 1408 satellite, caused a debris cloud that required the ISS to manoeuvre around to avoid a collision.
Most worryingly, last week saw the Russian Foreign Ministry announce that US satellites could become legitimate targets of attack if they were used in the conflict in Ukraine.
Deputy Prime Minister and Minister for Defence Marles commented on the latest agreement.
"Destructive testing of direct-ascent anti-satellite missiles threatens the security of vital systems in space, which Australia and other nations depend on every day."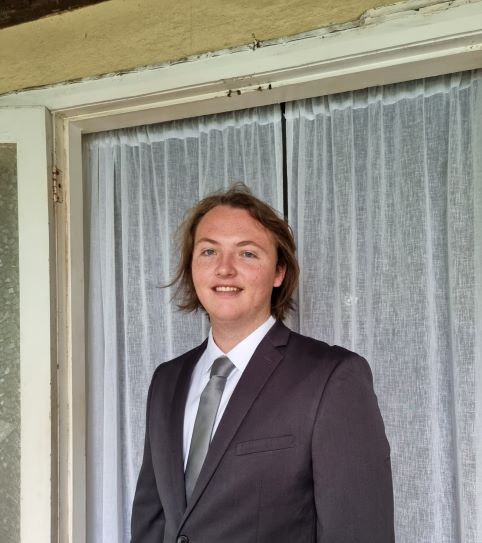 Liam McAneny is a journalist who has written and edited for his University International Relations journal. He graduated with a Bachelor of Arts (International Relations) and Bachelor of Laws from the University of Wollongong in 2021. He joined Momentum Media in 2022 and currently writes for SpaceConnect and Australian Aviation. Liam has a keen interest in geopolitics and international relations as well as astronomy.

Send Liam an email at: [email protected]
Receive the latest developments and updates on Australia's space industry direct to your inbox. Subscribe today to Space Connect here.