Space domain awareness (SDA) is the biggest challenge facing the US and its allies in the competition with China, according to Lieutenant General Nina M Armagno, director of staff for the US Space Force.
Lt Gen Armagno spoke at a space industry dialogue in Australia last week, emphasising the need for cooperation between the two nations.
"This is prime country for space domain awareness," Lt Gen Armagno said.
US military leaders warn that Beijing is advancing technological developments in the space field rapidly.
"If you were to look at a number of different metrics, they've advanced very, very quickly," US Space Command's Lieutenant General John E Shaw said.
Lt Gen Armagno also echoed Shaw's sentiments.
"I think it's entirely possible they could catch up and surpass us, absolutely," she said.
"The progress they've made is stunning — stunningly fast," she said.
Lt Gen Armagno said that Australia will be a key factor asset in the strategic competition for space, due to its geographic position and research capabilities.
"Australia is sitting on a pot of gold at the end of the rainbow for our common national security interests," Lt Gen Armagno said.
Australia's southern hemisphere location is vital for US space domain awareness and presents a unique ability to track and monitor objects in orbit, such as satellites.
Lt Gen Shaw, who spoke at the Australian Strategic Policy Institute, stated that the primary struggle was "understanding what is happening in our domain" and to relieve this struggle would take a "concentrated effort".
Over recent years, Australia and the US have strengthened their security relationship in recent years against a backdrop of increasing competition with the Chinese government in the space and military domain.
In September 2021, a three-way security partnership between Australia, the US and the UK was announced and included a plan to build Australia a fleet of nuclear submarines by 2040.
During that same year, India and Japan joined Australia and the US in the Quad partnership, a group designed to help regional democracies collaborate on China's rise.
Lt Gen Shaw commented on the fact that although the Chinese government had fielded very few satellites 20 years ago, their space capabilities are becoming more sophisticated at an extremely rapid pace.
In January of this year, a Chinese moon lander was the first to detect the presence of water on the orbiting object.  
"Australia is a leader in quantum computing, we're going to be using those kinds of technologies in the future," Lt Gen Shaw said, marking Australia as a critical contributor to US space defences.
For their part, China is showing no signs of slowing down its space developments, recently completing construction on the Tiangong space station and announcing its plans to send astronauts to the Moon by 2027.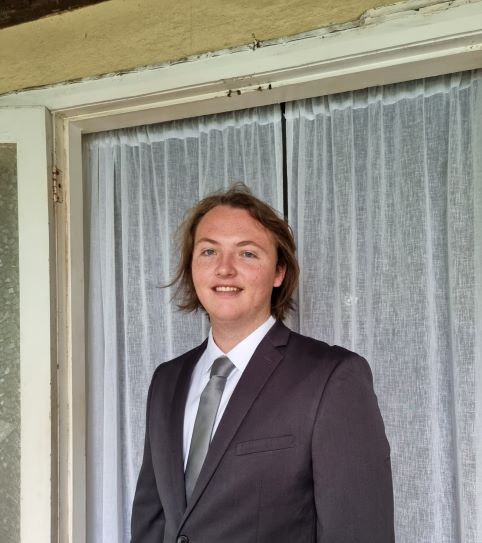 Liam McAneny is a journalist who has written and edited for his University International Relations journal. He graduated with a Bachelor of Arts (International Relations) and Bachelor of Laws from the University of Wollongong in 2021. He joined Momentum Media in 2022 and currently writes for SpaceConnect and Australian Aviation. Liam has a keen interest in geopolitics and international relations as well as astronomy.

Send Liam an email at: [email protected]
Receive the latest developments and updates on Australia's space industry direct to your inbox. Subscribe today to Space Connect here.