The partnership will see Canberra-based Skykraft use its constellation of five satellites to collect aircraft movement data and test it against traditional information collected by provider Airways New Zealand.
Monitoring planes from space has the advantage of being able to track aircraft in areas not covered by traditional, land-based technology and without the need for expensive, ground-based infrastructure. 
According to the Airways' chairman, Air Vice-Marshal (Ret'd) Mark Skidmore, both companies are aiming to advance air traffic management technology in remote and oceanic regions, and the partnership is a step towards even safer and more efficient flying across the Pacific and Tasman.
"The Memorandum of Understanding allows us to work with Airways New Zealand, a world leader in air traffic management, on a proof-of-concept demonstration of Skykraft's world-first combination of space-based air traffic surveillance and VHF radio communications," he said.
Skykraft's goal is to combine air traffic surveillance and Very High Frequency (VHF) radio communications in a global space-based service that will extend VHF into areas still using older technology.
The collaboration will help develop the "next generation" of air traffic management, said Airways New Zealand's General Manager Air Traffic Services, Katie Wilkinson.
"We look forward to contributing our experience managing one of the largest airspace regions in the world and to exploring how we can integrate space-based air traffic management with our existing infrastructure," she said.
"Skykraft's satellite-based VHF radio communication system will be a key element in the proof-of-concept process and has the potential to create a step change for aviation."
Skykraft last year joined forces with Australia's ATC provider Airservices Australia to design and develop the satellites, with Airservices chief customer experience and strategy officer Peter Curran saying at the time that space-based surveillance technologies are a boon for air traffic safety.
"This is a great opportunity to support an Australian company develop new sovereign capability that has the potential to provide near continuous surveillance reporting and higher fidelity communications that not only benefits Airservices and our customers but the global aviation industry," said Curran.
"Space-based technologies provide significant opportunity to enhance safety, efficiency, predictability and capacity while reducing overall infrastructure costs associated with the current ground-based networks."
Skykraft's satellites were launched with SpaceX from Florida in January this year, and the business is aiming for a commercial release of its service offering in 2024.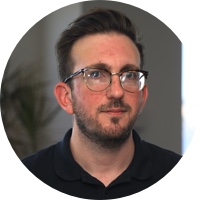 Adam is a journalist who has worked for more than 40 prestigious media brands in the UK and Australia. Since 2005, his varied career has included stints as a reporter, copy editor, feature writer and editor for publications as diverse as Fleet Street newspaper The Sunday Times, fashion bible Jones, media and marketing website Mumbrella as well as lifestyle magazines such as GQ, Woman's Weekly, Men's Health and Loaded. He joined Momentum Media in early 2020 and currently writes for Australian Aviation and World of Aviation.
Receive the latest developments and updates on Australia's space industry direct to your inbox. Subscribe today to Space Connect here.