The business said the "collaborative space" — which includes a unique spacecraft design facility — would become its primary place of business in the state.
Saber creates mission control software, allowing its clients to manage and track spacecraft in real time. Founded in 2008, it describes its mission as democratising space, reducing barriers to flight, and making space "as easy as driving a car".
Victor Alcami, a director at Alcami Architecture — the organisation behind the building — said its ingenious design would serve as a hub for pivotal conversations surrounding the future of the space industry in Australia.
"By blending elements of science fiction and architectural innovation, this remarkable space creates an immersive experience that fuels imagination, sparks innovation, and invites individuals to dream beyond the confines of the ordinary," he said.
Dr Jason Held, Saber Astronautics' chief executive officer, said, "Australian industry has great ideas for missions of strategic importance such as climate change, agriculture, mining, and defence.
"This facility is a collaborative space for people to access nearly a decade of exceptional capabilities and design new missions for the future."
It comes after Saber won a $6.6 million Defence Innovation Hub contract to transform existing space telescopes into space traffic sensors in April.
"Following an initial $2.1 million Defence Innovation Hub contract in 2019, this contract continues through to the third phase of development applying advanced algorithms to combine data from multiple different suppliers such as dedicated radars and telescopes," said Saber earlier this year.
"Leveraging Saber's heritage in artificial intelligence and machine learning, the contract means Saber will be able to identify and track space objects in real-time more accurately and effectively than ever before.
"Developed by Saber Astronautics' Australian laboratories, the project benefits from the company's leadership and expertise in space traffic management, exemplified by their Responsive Space Operations CentreTM (RSOC) program.
"This contract is part of a broader initiative to improve space situational awareness and safety of flight and is scheduled to close in August 2025."
It followed initial research that used hobby-grade telescopes to demonstrate fusion from multiple small sensors can accurately refine a satellite's position.
Lot Fourteen is the space hub home to the Australian Space Agency and many other space start-ups in South Australia.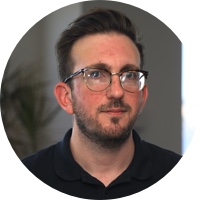 Adam is a journalist who has worked for more than 40 prestigious media brands in the UK and Australia. Since 2005, his varied career has included stints as a reporter, copy editor, feature writer and editor for publications as diverse as Fleet Street newspaper The Sunday Times, fashion bible Jones, media and marketing website Mumbrella as well as lifestyle magazines such as GQ, Woman's Weekly, Men's Health and Loaded. He joined Momentum Media in early 2020 and currently writes for Australian Aviation and World of Aviation.
Receive the latest developments and updates on Australia's space industry direct to your inbox. Subscribe today to Space Connect here.