Arlula is a platform that aggregates Earth observation (EO) images from a variety of providers. Its users vary from private home owners to customers in mining, oil and gas, and forestry.
The backing of the global prime significantly follows the business receiving $2.2 million in funding in its latest seed round, led by Main Sequence, the venture capital arm of CSIRO.
On Wednesday, Arlula founder Sebastian Chaoui hailed the new cash injection from the prime's Lockheed Martin Ventures subsidiary as a "validation of our technology".
"We are thrilled to have an investor that shares our commitment to innovation and our dedication to pushing the boundaries of what's possible in the space industry," he said.
Chaoui and fellow founder Arran Salerno met at UTS's space society in 2016, and the company began within two years.
"Because we've brought down the cost and difficulty of accessing satellite imagery so drastically, it's started to enable smaller-scale users being able to access satellite imagery to monitor their property," Chaoui told The Australian earlier this year.
"We're also starting to see the emergence of consumers buying satellite data to make their own decisions (around property and other assets)."
The platform integrates commercial and government satellite imagery from operators around the world, speeding up the access to images.
David Ball, the regional director of Lockheed Martin Space, said the business is committed to fostering innovation.
"We were highly impressed by Arlula's technology and vision, and this strategic investment reflects our confidence in their capabilities," he said.
"We believe that, together, we can make space data more accessible and sustainable and transform the future of Earth observation and satellite technology."
Earlier this week, Space Connect reported how Lockheed announced a 12-month sponsorship of not-for-profit Melbourne Space Program to develop the nation's future space leaders.
The Melbourne Space Program (MSP) actively identifies and collaborates with exceptional tertiary students from various disciplines, including engineering, business, and law, to provide them with unrivalled educational experiences in complex technology projects.
The goal of the program is to engage students in every life cycle phase of a space project.
They are emboldened to leverage technology not only as a tool but also as a catalyst to spark their passion, build real-world experience, and develop innovative solutions aligned with industry trends.
The partnership is hoped to nurture and empower the next generation of engineers, researchers, and scientists working in the nation's defence and space sectors.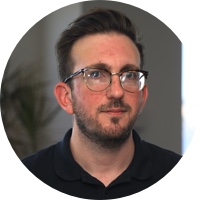 Adam is a journalist who has worked for more than 40 prestigious media brands in the UK and Australia. Since 2005, his varied career has included stints as a reporter, copy editor, feature writer and editor for publications as diverse as Fleet Street newspaper The Sunday Times, fashion bible Jones, media and marketing website Mumbrella as well as lifestyle magazines such as GQ, Woman's Weekly, Men's Health and Loaded. He joined Momentum Media in early 2020 and currently writes for Australian Aviation and World of Aviation.
Receive the latest developments and updates on Australia's space industry direct to your inbox. Subscribe today to Space Connect here.