Alexander Venner said the news "almost felt like winning the lottery" after he became one of only four successful Australian projects in the last bidding round.
It significantly follows Venner being part of a team which calculated the age of a white dwarf going through crystallisation – a world-first.
Venner will use his time to collect data from James Webb to try and detect a planet orbiting a white dwarf.
Once burning bright like our sun, white dwarfs are a type of dead star which have exhausted their fuel supplies and ejected their outer atmospheres.
"Despite the tumultuous nature of this transformation, astronomers think that orbiting planets could survive – and for one white dwarf called GD 140, I'm hoping to prove it," Venner said.
"I'm looking at GD 140 because it already shows evidence that a planet is there.
"The white dwarf has measurements of its motion through space, what we call astrometry, which suggests it is being perturbed by an orbiting companion.
"My collaborators looked at existing measurements of the star's brightness and found that something is contributing a little bit of extra infrared light to the white dwarf.
"We can't say for sure if these phenomena are related, but assuming for a moment that they are, a planet a few times more massive than Jupiter would neatly explain all the evidence."
Venner recently appeared on the Space Connect Podcast to discuss his work on ageing white dwarfs undergoing crystallisation, which you can listen to above.
Another USQ researcher, astrophysicist Dr Chelsea Huang, was also selected to use James Webb and will use the time to study the evolution of a pair of planets in the TOI-1130 system, located around 190 light years away.
"When stars are young, they are often surrounded by a gaseous protoplanetary disk and planets form within these disks," Dr Huang said.
"We believe that exoplanets discovered around stars move along these disks to arrive at their current locations.
"My project will compare the atmosphere of two planets in the same system and find clues of how they moved through the disk in the past for the first time.
"I discovered these planets in 2020. It's very exciting to look at them in detail with the JWST.
"These two planets are different. One is a Jupiter-sized planet on an eight-day orbital, while the other is between the size of Earth and Neptune, on a four-day orbit – it's rare to see this mix and match."
The telescope – known as the spiritual successor to Hubble – was launched on Christmas Day in 2021 and published its first images in July last year.
James Webb is a collaboration between NASA, the European Space Agency, the Canadian Space Agency, and French launch provider Arianespace.
Its mission – dubbed VA256 – was in the making for 14 years, and it's hoped Webb will be able to reveal what the universe looked like almost 14 billion years ago.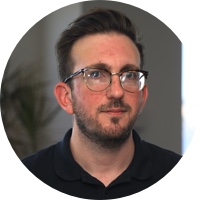 Adam is a journalist who has worked for more than 40 prestigious media brands in the UK and Australia. Since 2005, his varied career has included stints as a reporter, copy editor, feature writer and editor for publications as diverse as Fleet Street newspaper The Sunday Times, fashion bible Jones, media and marketing website Mumbrella as well as lifestyle magazines such as GQ, Woman's Weekly, Men's Health and Loaded. He joined Momentum Media in early 2020 and currently writes for Australian Aviation and World of Aviation.
Receive the latest developments and updates on Australia's space industry direct to your inbox. Subscribe today to Space Connect here.