After blasting off on the Ariane 5 rocket, the space observatory completed the first of three planned trajectory correction manoeuvres at 11:50am AEDT yesterday, firing its thrusters for an hour to adjust its course towards its final destination of Lagrange Point 2 (L2).
The much-anticipated launch was due to take place on 18 December, before adverse weather conditions at Europe's Spaceport pushed it back to Christmas Day. Webb will be the most powerful telescope ever made and is seen as the spiritual successor of the legendary Hubble.
Shortly after 2am yesterday, Webb unfolded its antenna, through which it will send 28.6 gigabytes of data to Earth twice a day.
From 28 December, mission controllers at the Space Telescope Science Institute in Baltimore will begin the deployment of its sunshield.
Then, about ten days into its journey, it will unfold its secondary mirror and two days later its primary mirror.
Temperatures on the sun-facing side of the shield will reach up to 110C, while instruments will be cooled to as low as minus 236 so they can detect infrared signals.
After 29 days, Webb will take up its position at L2, one million miles away.
"I won't breathe a sigh of relief until we declare we're operational 180 days after launch," said Bill Ochs, Webb's project manager at Nasa's Goddard Space Flight Centre in Maryland.
The James Webb project began in 1989 and was due to launch two decades ago before a series of problems saw its original budget triple and delays kick in.
It is a US$10 billion joint project between NASA, the European Space Agency, the Canadian Space Agency and French launch provider Arianespace.
Its mission – dubbed VA256 – has been in the making for 14 years and it's hoped Webb will be able to reveal what the universe looked like 14 billion years ago.
NASA and Arianespace completed the Launch Readiness Review for the telescope on 21 December, and the team authorised the rocket carrying Webb to roll out and start the sequencing of the mission.
This will mark the 14th launch for Arianespace this year, and the fifth for the rocket.
It suffered a technical glitch in late November, seeing an unplanned release of a clamp band causing vibration throughout the Webb observatory.
NASA said the clamp band secures the Webb telescope to the vehicle adaptor, while the vehicle adaptor is crucial to integrate the telescope with the upper stage of the Ariane 5 rocket for its launch.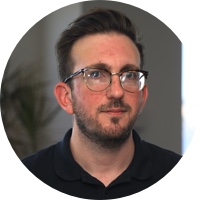 Adam is a journalist who has worked for more than 40 prestigious media brands in the UK and Australia. Since 2005, his varied career has included stints as a reporter, copy editor, feature writer and editor for publications as diverse as Fleet Street newspaper The Sunday Times, fashion bible Jones, media and marketing website Mumbrella as well as lifestyle magazines such as GQ, Woman's Weekly, Men's Health and Loaded. He joined Momentum Media in early 2020 and currently writes for Australian Aviation and World of Aviation.
Receive the latest developments and updates on Australia's space industry direct to your inbox. Subscribe today to Space Connect here.